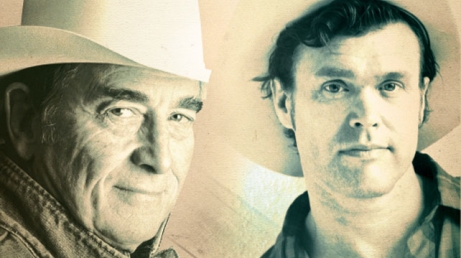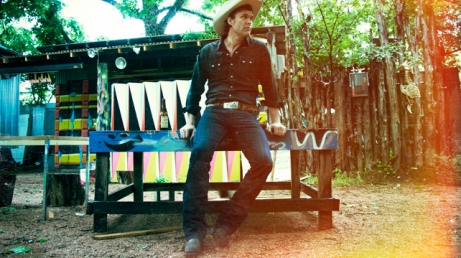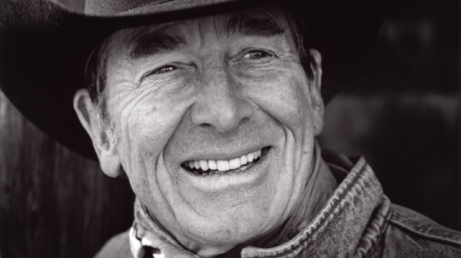 A legendary Canadian folk music icon and one of the most prominent talents of the current generation of singer-songwriters combine forces for an unforgettable evening celebrating Western Canada in stories and song.
Ian Tyson
Internationally acclaimed singer-songwriter and multi award winner, Ian Tyson, celebrated 5 decades of performance in 2012 with a full schedule of concerts and the release of a new book published by Random House of Canada. Tyson keeps his loyal fans in awe with songs that range from his classics – "Four Strong Winds," "Someday Soon" and "Navajo Rug" to his newest works which he continues to write with inspired vigor. Throughout 2008, Tyson shot a TV Music/Documentary Special for Canada's Bravo Chanel which aired in January 2010 and on CBC TV in 2011. At age 78, Tyson maintains a busy touring performance schedule which he combines with the work on his Alberta ranch, which is nestled in the foothills of the Rockies south of Calgary. It's a workload that would exceed that of most people generations his junior.
With the recent North American release of "Yellowhead to Yellowstone and other Love Stories", and the more recent release of "4 New Songs" Ian Tyson continues his musical legacy.
As a true musical historian of the old west and a seasoned horseman, Ian Tyson treats his fans to an intimate evening of music and narrative portraits that begin with his story of the first horse to land on American soil and culminate with 50 years and more of his own life experiences.
Corb Lund
Goth girls to survivalists, bovines to bibles, antique pistols to vintage motorcycles: Alberta-born honky-tonker Corb Lund's songcraft covers it all. From a rustic retreat deep in the Rocky Mountain forest, Cabin Fever, Lund's enthralling new album, evolved from a period of introspection and hard traveling. Just like the prolific Lund's subjects run the gamut, so do the sonics on the live-sounding long-player, ranging from rockabilly to Western swing, cowboy balladry to country-rock. And, of course, the occasional yodel…
Cabin Fever follows on the boot heels of Lund's 2009 New West debut, the critically acclaimed Losin' Lately Gambler, his sixth album. Backed by his longtime band, The Hurtin' Albertans, the JUNO Award recipient has won kudos in his native land; the Canadian Country Music Association has named Lund Roots Artist of the Year 7 consecutive years from 2004 - 2010.
For this outing, Lund hunkered down in the remote cabin he built with his girlfriend and former bronc rider/favorite uncle Lynn Jensen, an hour outside Edmonton. After the hand-crafted spruce and poplar building was finished, Lund's thirteen-year relationship crumbled and his uncle passed away. Woodshedding - literally - came next: "I ended up spending time up there alone for weeks at a time, in the winter, with three feet of snow," says Lund. "Cabin fever is what they call it when you get a little nuts from being isolated…"
Listening to the acoustic disc's banjo, guitar, and handclaps, as well as Lund's Western-inspired songwriting, one can't help but think the pared-down approach is yet another aspect of the Lund family tradition: After all, Lund learned to sing as a nipper when his grandfather taught him the campfire standard "Strawberry Roan," which Grandpa Lund picked up via oral tradition from fellow trailhands. "I've got one foot in old-fashioned cowboy music," says Lund, "but I treat it with some abandon and irreverence. The reality is we don't live in that world anymore - yet the cowboys were kind of punk rockers in their day."
As for Corb Lund, his Western heritage stays with him, no matter where he roams. "My whole life is sort of a dichotomy between being a cowboy kid and living in a city," says Lund. "I guess that informs my music too." On Cabin Fever, that split personality burns bright.