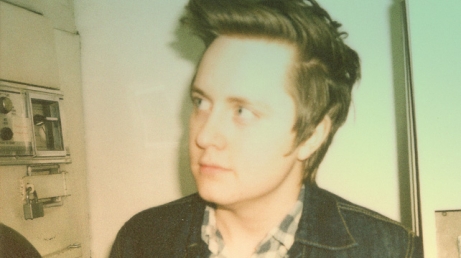 In the three short years since Kalle Mattson began writing songs, he and his band have grown from a Dylan-influenced solo act into a full on experimental folk-rock quintet. With two full lengths already under his young belt, and a video for "Thick As Thieves" from the previous album Anchors closing in on almost one million views, Kalle Mattson returns May 1st with a new five song EP Lives In Between.
Recorded at the end of 2011, and mastered by Gavin Gardiner (The Wooden Sky), Lives In Between is the first release with a new lineup and a new sound. It serves as both a preview and a precursor to a new full-length album to be recorded in 2012, all the while being a cohesive piece in and of itself. With the release of Kalle Mattson's debut album Whisper Bee (2009), the attention of both Canadian and British music lovers was grabbed and went on to earn Kalle two Northern Ontario Music Award nominations and a Top 100 placement in the Billboard World Song Contest.
The album also received a pair of Northern Ontario Music Award nominations for Album of the Year (Group) & SOCAN Songwriter of the Year.
In November 2011 Kalle Mattson's music video for "Thick As Thieves" went viral. With almost 1,000,000 views to date, the video depicts the history of the world using stop-motion animation. Created for only $250 in materials, it was covered by such media outlets as Time Magazine, The Huffington Post, MuchMusic, Yahoo, and CBS News, amongst others and leading The National Post to highlight Kalle Mattson as one of five musicians poised to breakout in 2012.
"Kalle Mattson seems to be wise beyond his years musically and emotionally. The Sault Ste. Marie native and his band show more potential than any young band I've come across lately."
-Herohill.com