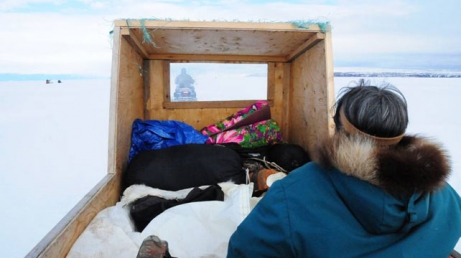 Long heralded as a tool of realism, photography in the Arctic was historically the domain of visiting explorers, scientists and ethnographers. Today, Inuit artists utilize photography for its documentary potential and as a means of social commentary and artistic reflection. Much like sculpture, drawing and printmaking, photography is fast becoming a legitimate form of Inuit expression.
Featuring reproductions of early work by Peter and Aggeok Pitseolak, and contemporary photographs by Jimmy Manning, Barry Pottle, Mathew Nuqingaq, Chris Sampson and Kayley Mackay, this exhibition aims to address the origins of the use of photography among Inuit artists and where these practices have led.
Artists: Kayley Mackay, Jimmy Manning, Mathew Nuqingaq, Aggeok Pitseolak, Peter Pitseolak, Barry Pottle, Chris Sampson
Curator: Jennifer Cartwright
Gallery Hours: Monday - Friday, 10:00 a.m.-4:30 p.m.