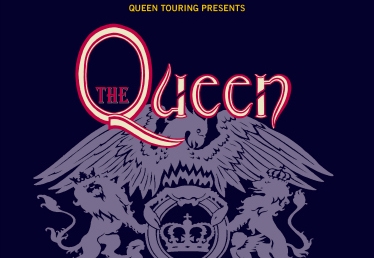 "What an amazing storehouse of talent we have unlocked. The standard is mind-blowingly high, it has really been a thrill to discover them." Roger Taylor, Queen.
Launched in the summer of 2012, The Queen Extravaganza is a spectacular touring concert show designed to take the glorious music and the live experience of legends of rock Queen to generations of fans in cities coast-to-coast across the US and Canada.
Behind the show is Queen's iconic drummer Roger Taylor, a man whose own talents as a writer and musician have inspired such legends of modern times as The Foo Fighters, The Red Hot Chilli Peppers, Katie Perry, and even Lady Ga Ga, who took her name from one of his biggest hit songs.
Taylor's idea was to the create the ultimate Queen concert experience in an electrifying road show that celebrates the band's music and legacy performed by some of the best new music talent working today. Taylor personally takes the role of producer and music director. To guarantee the touring show matches the fabled design and excitement of Queen at its live best, Taylor has enlisted a heavyweight production team headed by stage designer Mark Fisher. Fisher has been responsible for some of the most memorable rock concerts ever staged, including The Wall for Pink Floyd, every Rolling Stones show since 1989, and, working with lighting designer Willie Williams, every U2 concert.
Taylor's Queen Extravaganza touring band - four vocalists and five musicians (two guitars, bass, drums and keyboards) - were hired after an intensive six week online audition search. The buzz surrounding the public auditions sparked worldwide interest with video submissions generating more than 6.4 million views. Television host Ellen DeGeneres was so impressed with the level of talent, that she invited one hopeful to perform his audition on her show. That contestant, Nashville's Marc Martel, secured himself a place in the final band.
In a show which will run just over two hours of playing time, with a 30 minute break, The QE band will perform close on 40 true Queen classics drawn from a list of the band's biggest all-time chart hits - Bohemian Rhapsody, Another One Bites the Dust, Crazy Little Thing Called Love, Under Pressure, We Will Rock You/We Are the Champions, A Kind of Magic, Radio Ga Ga, Somebody to Love, Killer Queen - as well as highlighting some of the band's finest heavy-duty rock based anthems which have long been at the core of their live performances, so audiences can also expect a healthy dose of early period Queen with songs such as I'm In Love With My Car, Tie Your Mother Down, Seven Seas of Rye, In the Lap Of The Gods, among them. Production values will be boosted with the inclusion of never-before-seen video footage.

Taylor sums up: "The Queen Extravaganza will not be like a traditional tribute show. It is a brand new show specially designed to enable these new fans, together with fans of old, to celebrate the music of Queen in a heart stopping event. It's going to be very spectacular, it's going to be very visual, there are going to be some shocks and some tremendous surprises. It will be a rock celebration in the Royal tradition. I think you can expect not to be bored for one second."