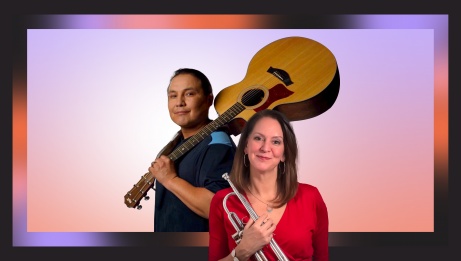 Indigenous arts
Music
Professional Development
Zoom event

English

≈ 1 hour and 30 minutes · No intermission
Calling all music teachers! Join Cree musician Walter MacDonald White Bear and classical trumpet player Samantha Whelan Kotkas for an interactive presentation of cross-cultural teaching artistry in the music classroom.
Register for free to attend this interactive session focussing on the creation and facilitation of inclusive, participatory, and culturally-responsive learning experiences. Commemorating the National Day for Truth and Reconciliation, this is the first of a four-part event series focused on Indigenized, cross-cultural, and cross-curricular music teaching.
This session additionally emphasizes Cree perspectives in the music classroom.