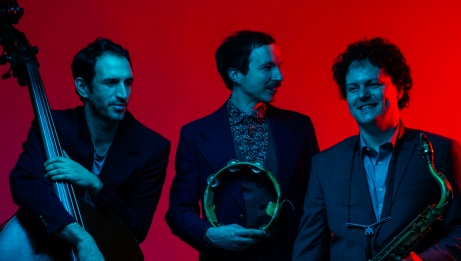 Malleus Trio is an exciting instrumental band based out of Vancouver, B.C. Their music fuses high-octane improvisation with dynamic original compositions. Having forged their musical rapport for over a decade, there is a palpable chemistry pulsing through their music. The group's language speaks to both familiarity and risk, resulting in a sound that is both unconventional and accessible.
The trio will celebrate the release of their third album this summer (2023) with performances at summer Canadian jazz festivals in Toronto, Ottawa, Medicine Hat, Calgary, and Victoria. With this new record in hand, Malleus Trio map new terrain for open-minded ears.
Malleus Trio features bassist Geordie Hart (The Boom Booms), Dominic Conway (Mary Ancheta Quartet) on tenor saxophone, and drummer Ben Brown (Pugs & Crows).