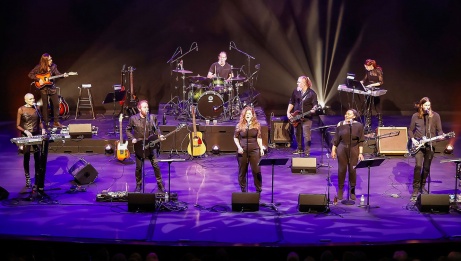 Experience the magic of Fleetwood Mac like never before with Classic Albums Live!
Founded in 2003 by Craig Martin, Classic Albums Live takes the greatest albums and recreates them live on stage - note for note, cut for cut, using the best musicians. "Think of it as a recital," says Martin, "these albums are historic and stand the test of time." Forgoing costumes and impersonations, Classic Albums Live has found success in concentrating solely on the music; "We created something that endures and connects. These albums are sacred to people. We deliver exactly what we promote - 'note for note, cut for cut' accuracy."
With 100+ shows a year across North America, Classic Albums Live has seen massive success in performing arts centres and theatres. Fans in Texas, Florida, California, New York and central and east coast Canada have all continued to support the series and make it a sustaining, successful show.
Join us for an unforgettable night of pure musical bliss. Classic Albums Live: Fleetwood Mac - Rumours will transport you back in time, allowing you to relive the magic of this iconic album exactly as it was meant to be heard. Get your tickets now !