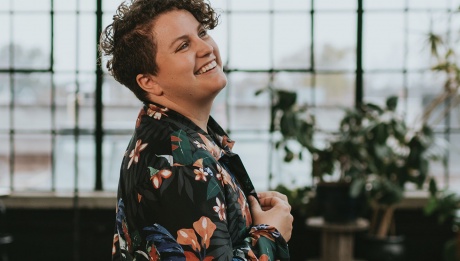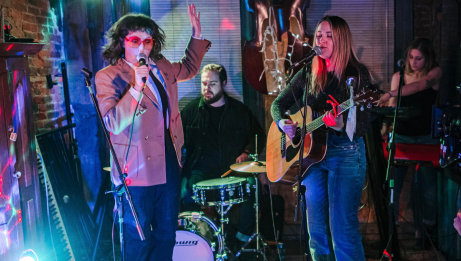 There is something truly captivating about Juno award nominee, Kellie Loder. It can be found in their poignant and timely lyrics set against magical melodies. It can also be found in the singer/songwriter's electrifying live shows, inspiring profound emotion in listeners. You'll cry, you'll laugh, and you'll tell your friends about it. CBC q's Tom Power proclaims "If I were a betting man, I'd bet the house on Kellie Loder being the next big thing out of Newfoundland".
Loder is the first place runner-up of City TV's Canada's Got Talent where they triumphantly wowed audiences and judges with their outstanding mesmerizing performances. Included in their long list of accolades are 2022 ECMA nominations for Songwriter of the Year as well as Fan's Choice Entertainer of the Year. They were named the 2021 Ron Hynes Songwriter of the Year at the Music NL Awards and received a 2021 ECMA Award for their groundbreaking music video and compelling song, "Molded Like A Monster".
Tiny Horse is here, you won't believe your ears. Female fronted and queer as the day is long, this Kingston folk-pop band is comprised of musicians Rae Corcoran, Ciara Roberts, Julia Beattie, and Harvey Dolphin. Their upbeat tunes combine style, humor, sincerity, and damn catchy melodies. Their soft rock sound references a range of musical influences from Big Thief to the Barenaked Ladies, Taylor Swift to Paul Simon. Tiny Horse's live performance is not to be missed delivering 70's rockstar energy, electric tambourine solos, achievable dance moves, and songs that will refuse to leave your head. If you're looking for something a little bit different, come join the Tiny Horse rodeo.