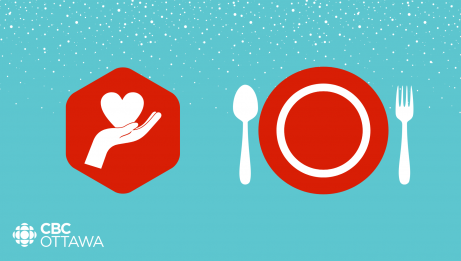 CBC Project Give 2022
Join us Friday, Dec. 9 and help support the Ottawa Food Bank
This holiday season, you can help fight hunger and food insecurity in Ottawa. After a two-year hiatus of in-person activities, we are back together this year for a celebration of community and kindness in support of the Ottawa Food Bank.
On Friday, Dec. 9, CBC Ottawa will be live from the National Arts Centre, bringing you a special day of Project Give programming, musical performances and more. You're invited to join us for this free public event!
Starting from 5:30 a.m. with host Robyn Bresnahan and the Ottawa Morning team, join CBC Ottawa for a live morning broadcast, musical performances and more.
All In A Day with host Alan Neal will take the stage in Peter A. Herrndorf Place in the afternoon. Watch the live show from 3 to 6 p.m. and enjoy musical performances, great conversation and a few surprises.
Stay tuned for more information cbc.ca/projectgive about special guests, giveaways and updates to Project Give programming in the NAC public spaces.
Last year, CBC's listeners, viewers, and fans helped raise an incredible $278,937.86 for our neighbours in need. CBC Ottawa's Project Give helps shine a light on food insecurity issues in our community while raising awareness and funds in support of the Ottawa Food Bank.