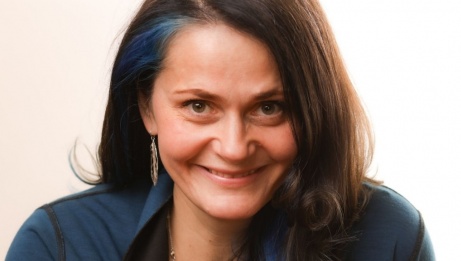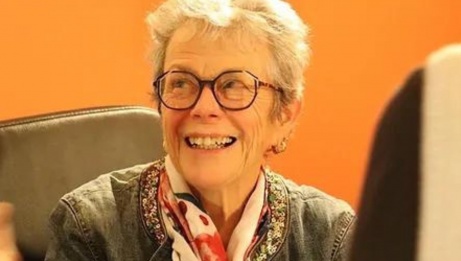 Facebook Live event

English
"The Last Doctor "
Dr. Jean Marmero's new book, "The Last Doctor", is the powerful story of her experience providing medically assisted death. This hour-long conversation will explore the psychological - and practical - realities of providing medically-assisted death, the emotional challenges for provider and patient, and the lingering, complex questions of what constitutes a life worth living - and who decides.
Jean Marmoreo is a doctor, writer, athlete, advocate and adventurer.
Jean is a family physician practising in downtown Toronto, and is also one of Canada's first practitioners of MAiD, Medical Assistance in Dying.
She is a Fellow of the Canadian College of Family Physicians; is affiliated with Women's College Hospital; and is a Lecturer in the Family Practice Department of the University of Toronto School of Medicine. In addition, she provides expert opinion on cases that come before the Ontario College of Physicians and Surgeons.
For many years, she was a specialist in mid-life medicine and now in end-of-life issues, and was also a regular columnist for the Globe and Mail, the National Post, and Zoomer. Her Zoomer series, "This is what 70 looks like", won a Silver Award in the 2014 National Magazine Awards.
The popularity of her columns led to her writing a book, The New Middle Ages: Women in Midlife which was published in 2002 by Prentice Hall. On Sept 28, 2022, Penguin Random House published a book by Jean and co-author Johanna Schneller titled The Last Doctor: Lessons in Living from the Front Lines of Medical Assistance in Dying.
Jillian Horton, M.D., is an award-winning medical educator, writer, musician and podcaster. A former Associate Dean at the University of Manitoba, she has cared for thousands of patients in an inner-city hospital, and now works to provide care to people living with addiction. She is the winner of the prestigious 2020 AFMC–Gold Foundation Humanism award, recognizing her as a national thought leader in medical education and the delivery of compassionate and humane care. As a teacher of mindfulness, she is sought after by doctors at all stages of their careers, and she leads the development of national programming in physician health for Joule, a subsidiary of the Canadian Medical Association. Her writing about medicine appears frequently in the LA Times, the Globe and Mail, and the Toronto Star, and her first book, We Are All Perfectly Fine, now a national best seller, was released by HarperCollins Canada in Feb 2021.

*You can find all previous Arts, Medicine & #Life talks as podcasts here.
The Canadian Medical Association, MD Financial Management and Scotiabank together proudly support the Arts, Medicine and #Life speaker series, one of several initiatives that comprise their 10-year, $115 million commitment to supporting the medical profession and advancing health in Canada.