Paul Mercs Concerts
Jesse Cook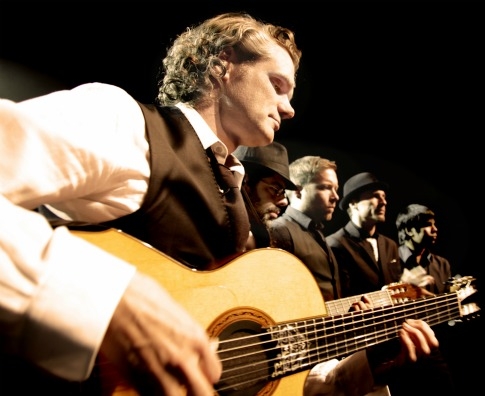 Award-winning guitar phenomenon Jesse Cook is set to release his eighth studio album. Yet to be titled, the album will be released in Canada on September 18 and in the U.S. on September 25.
"I wanted to make a record that was more personal", says Cook. "Something intimate with more space to it than my previous work, the kind of music that I would want to listen to after midnight. I guess you could call it my grown-up album."
Based in Toronto, Jesse Cook has been recording and performing music internationally for over seventeen years. He is a JUNO Award-winning artist and three-time recipient of the Canadian Smooth Jazz Award for "Guitarist of the Year". His previous release, The Rumba Foundation, debuted at #1 on iTunes Canada and the DVD for the release premiered on PBS.
The past two years have seen Cook tour extensively to sold-out crowds throughout the world, performing at both the Singapore and Dubai Jazz Festivals, the Cumbre Tajín Festival in Mexico, and electrifying audiences from the U.S. to Italy to Lebanon. With over one million album sales worldwide, Jesse Cook has spawned a truly global fan base.
Following the release of his new studio album, Jesse Cook will launch a twenty-date national tour.