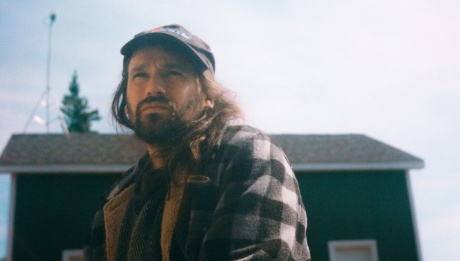 Music
Singer/Songwriter
Rock
Blues
We welcome you to the long-awaited release of Claude Munson's five song EP Boxing Day Weekend at the NAC Fourth Stage! Claude will perform the new album as well as original music from his past albums The Silence Came After and Claude Munson & the Storm Outside.
Boxing Day Weekend
Ottawa's own folk rock singer-songwriter Claude Munson is happy to announce the release of his third studio album Boxing Day Weekend. Four years in the making, this five-song EP is a lush, upbeat and groovy showcase of Claude's gift at melody and lyric writing and his band's strength as a versatile and powerful creative force. Claude sings a raw vocal style straight from his heart and writes soft yet poetic melancholic songs inspired by his personal experiences. Many of his songs are about the artist's struggle and journey to find inner peace and courage. The music was performed and recorded in Ottawa and Port William, Ontario with the help of talented musicians from Ottawa and Gatineau. Produced by Philippe Charbonneau and engineered by Sebastien Perry, this EP promises to be yet another Claude Munson album you will want to experience! Munson will be accompanied by his band and the musical guest who performed on the album.
Local singer songwriter and artist Baker will be opening the night. Baker is new wave project from songwriter Andre Bluteau.