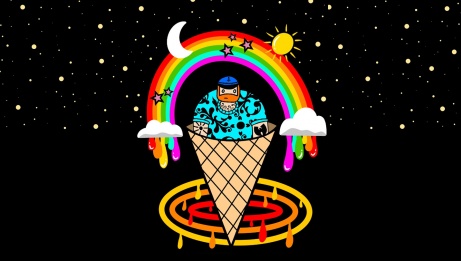 Family programming
Workshops
Visual Arts
Summer events
Ready to make the world a little less grey?
Grab a brush (or... spraypaint) and let's get creative with Ottawa's House of PainT every Friday at 11AM. Learn from local Ottawa painters who have experience in doing works big and small, that inspire the duller parts of our city with a bold expression of colour and artistry.
Practice bubble block and wildstyle lettering. Get familiar with a can of spray paint, try out a new character, or even make your own custom stencil. Whatever the weekly session goal may be these learning opportunities will surely inspire a deeper appreciation for outdoor, public art.
Facilitators
TRP613
Jimmy Baptiste
Filip Wawrzynczak
TRP613
TRP613 is an Ottawa-based street artist who enjoys working with local communities and creating art. Well-known for his 'Sailor Dude' portraits, TRP13 has a degree in Art History from Carleton University, and teaches art in high school. TRP613 brings art to every lesson, practices being socially responsible with an understanding on how to participate in public art. With murals around the city, you can find them at Lincoln Heights Park, Byward Market, House of PainT, The Beachconers.
Jimmy Baptiste
Jimmy Baptiste is a father, youth educator/facilitator, graphic artist, curator and muralist. His work is inspired by the imaginative world of tattoos, graffiti, typography, manga culture, and comic books. These elements have helped him to develop a unique aesthetic that embraces strong imagery and vibrant visual compositions.
With more than 15 years of experience as a professional artist, Jimmy offers art workshops and creative projects that include curated exhibits and community-media projects. With his unique approach to education, he aims to build a sense of ownership and belonging in schools and communities, using murals and graffiti to engage people of all ages in a positive skill-building experience.