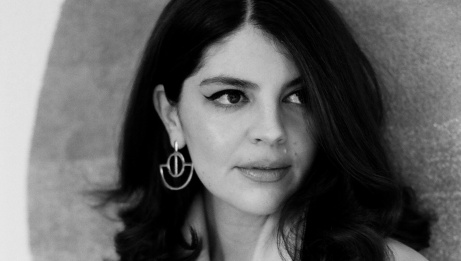 Music
Singer/Songwriter
Jazz
Nikki Yanofsky is getting back to where it all started.
Not just in her own life, as a prolific and beloved vocalist who began her career in the jazz world, but in a bigger sense, too. Her new album, Nikki by Starlight, is a modern reimagining of The Great American Songbook, packed with original arrangements and novel vocal interpretations.
Many listeners might be familiar with Yanofsky, who has worked with and received accolades from genre icons like Quincy Jones, Herbie Hancock, and Stevie Wonder. With this latest record, Yanofsky has created a time capsule in which she imagines how she would have recorded these standards, had she been an artist in the times in which they were originally written and shared. Even recording on a vintage RCA 77C, the microphone that was used by Ella Fitzgerald, Yanofsky's transportive musical touch brings the Great American Songbook into the 21st century, providing a chance for new audiences and existing fans alike to fall in love with her distinct style.
Ultimately, this can't-miss release from Nikki Yanofsky is a celebration of jazz for purists and for the new generation alike.