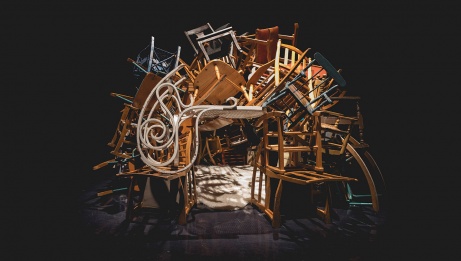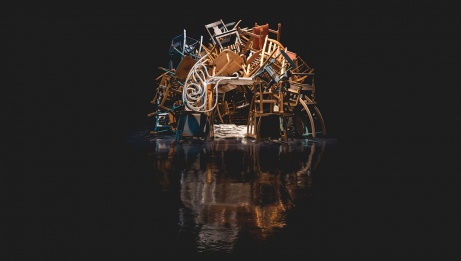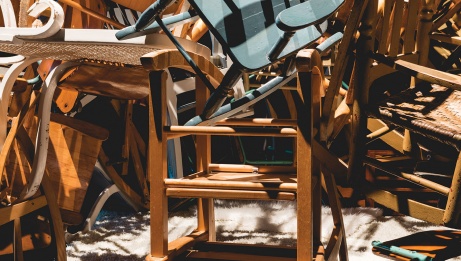 Family programming
Music
Exhibitions & installations
Children
Festival events
In-person event

Bilingual

≈ Continuous · No intermission
A life-size set of rocking chairs makes its own music.
Every child loves a cozy spot where you can dream and make up stories!
An intriguing new structure has popped up at the NAC in the middle of the night, and it's the perfect little cabin fort. Have you seen it? It's unlike any other, and yet all you want is to go inside. An impressive mountain of rocking chairs, with a soft carpet in the middle; they stack and nestle together like all the generations that have rocked in them. Come and listen to what the rocking chairs' memory whispers in your ear. Like a bonfire, it crackles with recollections and possibilities!
Without words ● All ages ● Free
Opening hours :
Saturday 2 July 2022, 11AM to 5:30PM
Sunday 3 July 2022, 10AM to 5PM