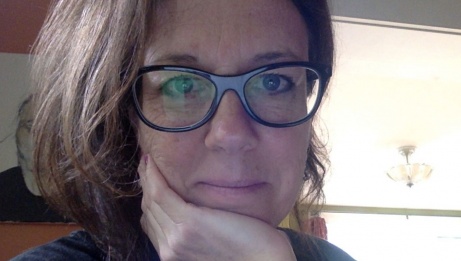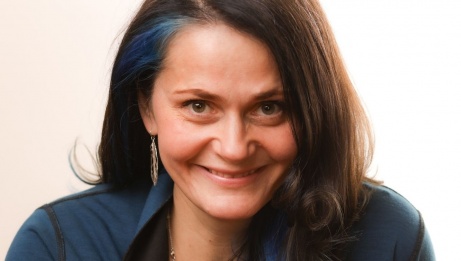 Facebook Live event

English
No rhyme, no reason: Poetry as sense making in a senseless world
Sue Goyette lives in K'jipuktuk (Halifax). She has published a novel and eight collections of poetry, including Ocean (winner of the 2015 Lieutenant Governor of Nova Scotia Masterworks Arts Award and finalist for the 2014 Griffin Poetry Prize), The Brief Reincarnation of a Girl, Penelope and Anthesis. Her latest collection, Monoculture: monologues is forthcoming from Gaspereau Press in spring 2022. Goyette is the editor of the 2014 Best of Canadian Poetry Anthology, the 2017 Griffin Poetry Prize Anthology, and Resistance, (University of Regina Press, May 2021). Her work has been translated into German, French and Spanish and has won the CBC Literary Award for Poetry, the Earle Birney Award, The Bliss Carman Poetry Award, the Pat Lowther Award, The Atlantic Independent Booksellers Choice Award, the ReLit Award, the 2016, 2014 and 2012 J.M. Abraham Poetry Awards and a National Magazine Award. Sue teaches in the Creative Writing Program at Dalhousie University and is the current Poet Laureate of HRM.
JILLIAN HORTON, M.D., is an award-winning medical educator, writer, musician and podcaster. A former Associate Dean at the University of Manitoba, she has cared for thousands of patients in an inner-city hospital, and now works to provide care to people living with addiction. She is the winner of the prestigious 2020 AFMC–Gold Foundation Humanism award, recognizing her as a national thought leader in medical education and the delivery of compassionate and humane care. As a teacher of mindfulness, she is sought after by doctors at all stages of their careers, and she leads the development of national programming in physician health for Joule, a subsidiary of the Canadian Medical Association. Her writing about medicine appears frequently in the LA Times, the Globe and Mail, and the Toronto Star, and her first book, We Are All Perfectly Fine, now a national best seller, was released by HarperCollins Canada in Feb 2021.

*You can find all previous Arts, Medicine & #Life talks as podcasts here.