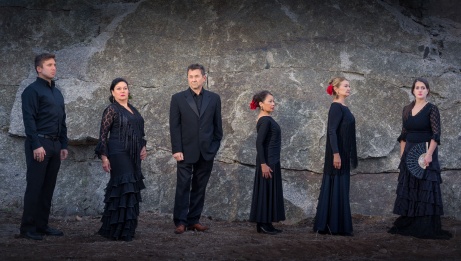 Born from the mines on both sides of the Atlantic, Flamenco en Rouge's multimedia production, Tierras oscurras combines story and archival photographs with the explosive power of flamenco music and dance.
In Tierras oscuras (meaning 'dark earth/lands'), the award-winning Halifax-based group of six share laments of miners that combine flamenco cante with the soulful ballads of Nova Scotia mining communities. Flamenco en Rouge is known for their innovative approach to the traditional form of flamenco dance and with Tierras oscuras the group creates a dramatic link between two cultures, and the shared past of mining.
Final Requiem for the Miners is Choreographed by award-winning contemporary dancer and choreographer, Gwen Noah.
Flamenco en Rouge is also performing a free concert in the Atrium, Friday August 5th, noon.