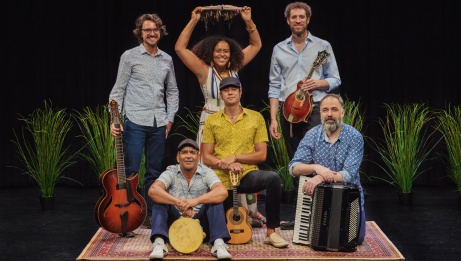 Flávia Nascimento joins Tio Chorinho, Canada's first ensemble dedicated to performing Brazilian choro music. Tio Chorinho is known for their unique repertoire, virtuosity, dynamics, and their easy-going charm on stage. And Flavia is recognized as a favourite at street parties, popular events, major festivals and concert halls.
Exciting, energetic, soulful, intimate, nostalgic and virtuosic, choro is an infectious popular style whose universal appeal belies its musical complexity.
Due to weather, the Wooden Terrace event on July 5th featuring Tio Chorinho and Flávia Nascimento will be moved indoors to the Peter Herrndorf Place.