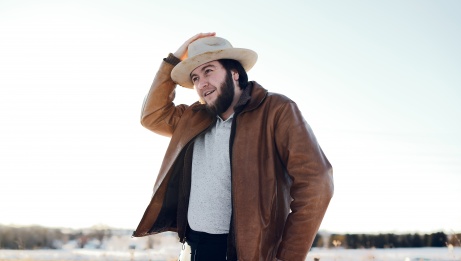 Music
Singer/Songwriter
Rock
Blues
Folk
Canadian
A gifted songwriter and performer, Joe McLeod brings his stories to life in vivid detail, using his evocative voice to explore everything from love and loss to the natural beauty of his native Canada. Since emerging with his beloved debut single 'Walk Me Home' in 2019, he has become a mainstay on the country's indie folk scene, endearing himself to an ever-growing legion of fans with his passionate, high-energy performances.
Born in the small town of Keswick, Ontario, Joe quickly built up an impressive discography, proving himself a worthy torchbearer for Canada's rich songwriting legacy. Within a few short years, he was opening for global acts while earning a reputation as a must-see performer.
Joe's recently released album 'Cloud Berries in Alaska' is a moving meditation on hope, loss, and survival in the time of COVID. Written in the months following his father's passing, it addresses the stark realities of our time while retaining the grace, humor, and optimism that have come to define Joe's career. 'Cloud Berries In Alaska' is a major artistic leap forward for a truly unique artist with a vital story to tell.
Charles Cleyn will open the show as direct support. Charles is a songwriter, producer, and youtuber. He has spent the last five years in Berlin writing, producing, and touring. His rhythmic guitar playing and melodies are inspired from humming the tunes of mom and dad's 70's CD albums on repeat. Over the next year, Charles is preparing to release his debut full length album.