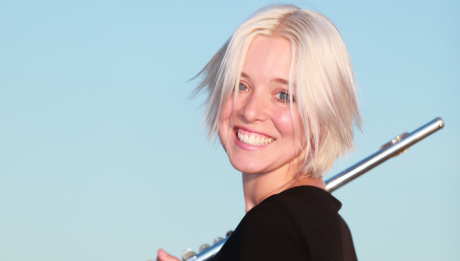 Music
Classical music
Workshops
Français

≈ 1 hour and 30 mins · No intermission
Sign on, grab a drink, relax and get creative with an NAC Teaching Artist!
Are you an educator looking to build your confidence in teaching music?
Inspired by the work of Canadian composer R. Murray Schafer, teaching artist and flautist Marie-Noelle Betherlet will guide through a relaxed evening of exchange with colleagues from across the country. In this session, Marie-Noelle will demonstrate some approachable ways to integrate and get creative with music into your classroom, including creating and composing with your learners!
This closed Zoom event is interactive and requires registration in advance. Register today!
Subjects: Music

The Music Alive Program is made possible thanks to the leadership support of National Partner, The Azrieli Foundation, and Major Supporters, The Slaight Family Foundation and TD Bank Group. Thank you also to the John and Judy Bragg Foundation, Grant and Alice Burton, VIA Rail, Canada Life, A Donor-Advised Fund at the Community Foundation of Ottawa , Friends of the NAC Orchestra, Donors to the NAC Foundation's Future Fund, The Janice and Earle O'Born Fund for Artistic Excellence, and the donors and sponsors of the NAC's National Youth and Education Trust, the primary resource for youth and education funding at the National Arts Centre.