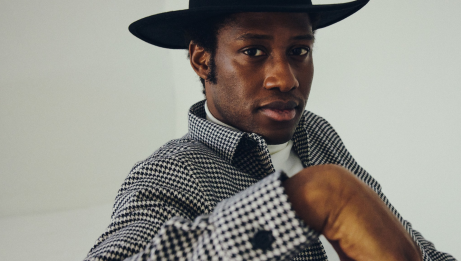 This show was previously recorded November 5, 2021.
A natural-born vocalist, soul singer and songwriter Clerel nurtured his taste for melody in his coastal hometown of Douala, Cameroon, where he grew up listening to music from his parents' record collection, which ranged from church hymns and afrobeat to French chanson.
As a child, he developed a habit of singing his favorite songs to himself as a way to "listen" to them whenever he desired, an exercise that helped hone what would later become his signature honey-like tone.
While he has spent much of 2020 working on a new collection of songs, Clerel has also appeared as a contestant on nationally broadcast reality talent show La Voix (The Voice Canada), and earlier this summer was featured in the iconic Festival International de Jazz de Montréal , giving a well-reviewed performance of his original music to a live audience of over 3,000 viewers. Listeners from all over the world continue to fall in love with the young musician's soulful universe and effortlessly elegant esthetic. His next musical efforts are guaranteed to put even more music lovers on notice!