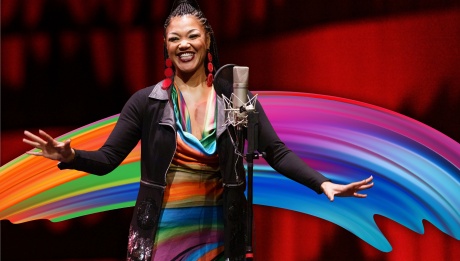 Bilingual

≈ 1 hour · No intermission
During the National Arts Centre's 2020–2021 season, which included challenging circumstances related to COVID-19, the NAC collaborated with brilliant Canadian artists and arts organizations nationwide to lead and support the recovery of the performing arts sector.
Learn about our results and impact at our Virtual Annual Public Meeting on Thursday, February 24 from 12 to 1 p.m.
The webcast will be accessible in English and French, and will include simultaneous sign-language interpretation in ASL and LSQ. Please submit any questions to: apm@nac-cna.ca. We hope to see you there!

An archive of this event will be available on the NAC website shortly afterwards​.