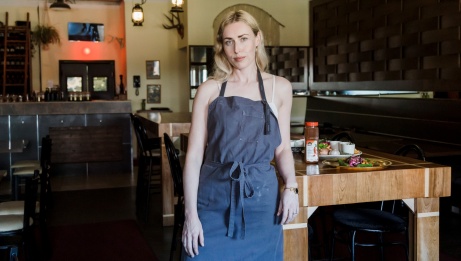 Chef Christie Peters and NAC executive chef, Kenton Leier, have drawn inspiration from Italian culinary tradition and life on the Canadian prairies in the creation of an exceptional evening of fine dining and culinary discovery.
Guests will be treated to five courses, crafted collaboratively by both chefs, and presented by them before each service, providing a little background and insight on the origin of their ingredients as well as the inspiration behind their creation. A curated collection of complimentary wine choices will also be presented by Marta Bonomo, the Canadian Brand Ambassador for Santa Margherita Gruppo Vinicolo.
Chef Peters is the chef-owner of Primal in Saskatoon (SK), where she's combined knowledge acquired from far and wide, with fresh ingredients from as close as her own garden, to treat her guests to a rarefied and unforgettable dining experience.
Join us for the unique chance of enjoying her exceptional culinary talent here in Ottawa!