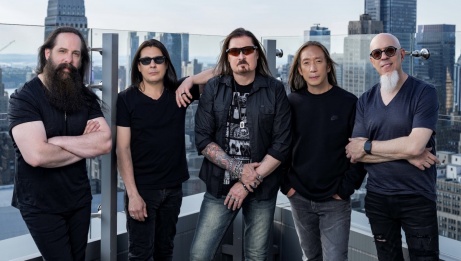 Music
Singer/Songwriter
Rock
Following a remarkable appearance in 2019, DREAM THEATER returns to the National Arts Centre for one special evening on Sunday, February 27th. The group, who will kick off their North American tour in the new year, will stop Ottawa to showcase their most recent album, A View from the Top of the World.
Twice-nominated for a prestigious Grammy Award, DREAM THEATER proudly holds the title of progressive music titans. These virtuosos have sold millions of albums throughout the world, and will be celebrating their 30-year career in 2022. Few groups can boast of maintaining such a loyal following over this many decades.
In October, their 15th album, A View from the Top of the World, was released… an opus that was long-anticipated by lovers of progressive music, in which the group shows off its finest. An album that will undoubtedly become a classic.
The first part of this long-awaited concert will feature FALSET, a rock group from Midland, Ontario composed of Zach Copeland (voice and guitar), Braeden Kozy (guitar), Riley Fields (bass) and Chance LaBrie (drums), son of Dream Theater singer, James LaBrie.