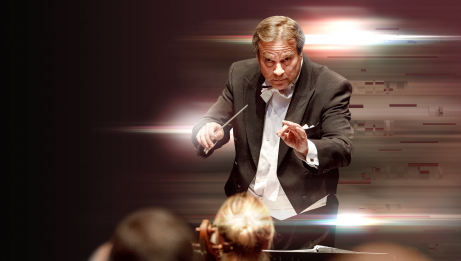 OUTI TARKIAINEN Midnight Sun Variations
Bruckner

Symphony No. 6
Conductor: John Storgårds
Guest Artist: Charles Richard-Hamelin
This concert is made possible in part through the generous support of the Friends of the NAC Orchestra's Kilpatrick Fund.
Join us in Southam Hall for an evening of grandiose musical performances, including a piano concerto with Québec pianist Charles Richard-Hamelin!
Finnish composer Outi Tarkiainen's Midnight Sun Variations conjures up the colours of the northern sky in summer, yielding a fearless, dreamlike radiance that evokes the rugged landscapes of the Arctic. The National Arts Centre Orchestra is proud to perform the Canadian premiere of this NACO / BBC Radio 3 co-commission.
Quebec pianist Charles Richard-Hamelin returns to Southam Hall to perform Mozart's Piano Concerto No. 20 in D minor, arguably the most romantic concerto ever written by the great composer. Richard-Hamelin's "great depth of feeling without the slightest pretense" (Le Devoir) perfectly captures the yearning and ecstasy of this beautiful work.
Our concert closes with Anton Bruckner's Symphony No. 6, a grand musical edifice that travels a wide range of emotions, like a soundtrack without a film. This marvellous work connects "the earth with the cosmos, the human with the spiritual, the saucy with the sublime" (theguardian.com) to deliver an unforgettable musical experience.