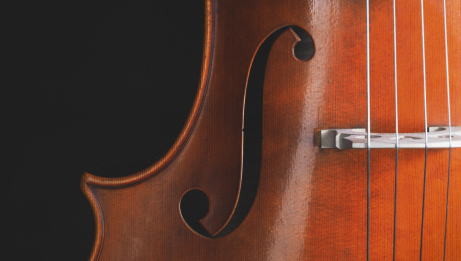 Music
Classical music
Chamber music
Piano
In-person event

Bilingual
The NAC is pleased to bring back the uOttawa School of Music student series in the Fourth Stage!
This series of three concerts showcases students in the uOttawa School of Music who represent excellence in the performance sector. Nominated by their professors, students from a variety of instrument areas are selected to perform solo recitals at the National Arts Centre, and one concert of the series is programmed with uOttawa's best chamber music ensembles.
All concerts are in the Fourth Stage and begin at 7:30pm. Please register in advance.

Concert dates:
Thursday December 2, 2021
Tuesday January 25, 2022
Wednesday March 9, 2022

PROGRAM for December 2, 2021:
George ENESCO Concerto Piece
JS BACH Cello Suite No. 6 in D Major, BWV 1012
I Prelude
II Allemande
Niccolo PAGANINI Sonata per la Grand Viola
I Introduzione: Larghetto - Recitativo a piacere
II Cantabile: Andante sostenuto
III Tema con Variazioni (tema, tre variazione e coda)
Christoph Chung, viola
Carson Becke, collaborative pianist
Intermission

Toru TAKAMITSU Rain Tree Sketch No. 1
Toru TAKAMITSU Rain Tree Sketch NO. 2, "In Memoriam Olivier Messaien"
Sergei RACHMANINOFF Variations on a theme by Corelli
Stephen Eckert, piano