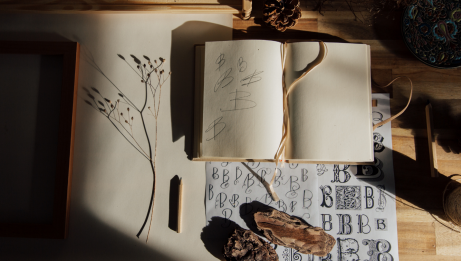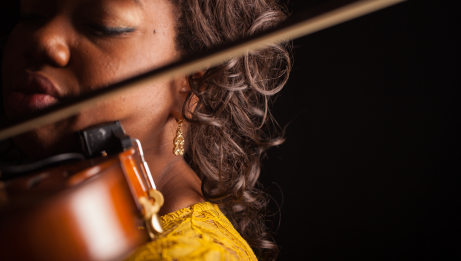 English

≈ 1 hour and 30 minutes · No intermission
Come, grab a drink, relax and get creative with an NAC Teaching Artist!
Join colleagues from across the country for a night of creativity hosted by the NAC. This free session will include a meet and great with an NAC Teaching Artist, an informal chance to exchange ideas and learn from colleagues, and participation in a creative experience that teachers are welcome to try out with their own learners.
Links to free NAC learning resources will be provided, as well as a chance to win a free digital workshop for your class, among other prizes.
This is a free event, but spots are limited to 30, so register today!
In Activating the Creative Mind, teaching artist and loop pedal violist Kathryn Patricia Cobbler will guide teachers through listening and free-writing. Participating teachers will be guided by a live performance and given various prompts to respond through writing and poetry. This activity can be undertaken in the classroom with learners from Grade 3-12, and can touch on a number of curriculum expectations in literacy, music, and other subject areas, all while activating the 21st century competency of creative thinking. After the experience, teachers will be prompted to reflect and exchange on the following prompt – How do we activate the creative minds of our learners?
Materials to have ready: paper and your favourite thing to write with
Subjects: Literacy, Music, Cross-curricular
Key Words: Music Appreciation, Creative Thinking

The Music Alive Program is made possible thanks to the leadership support of National Partner, The Azrieli Foundation, and Major Supporters, The Slaight Family Foundation and TD Bank Group. Thank you also to the John and Judy Bragg Foundation, Grant and Alice Burton, VIA Rail, Canada Life, A Donor-Advised Fund at the Community Foundation of Ottawa , Friends of the NAC Orchestra, Donors to the NAC Foundation's Future Fund, The Janice and Earle O'Born Fund for Artistic Excellence, and the donors and sponsors of the NAC's National Youth and Education Trust, the primary resource for youth and education funding at the National Arts Centre.