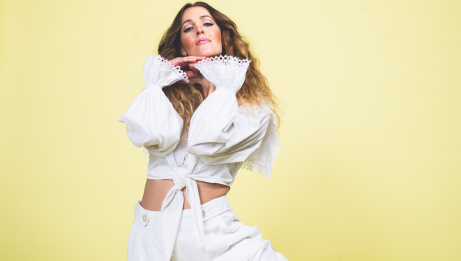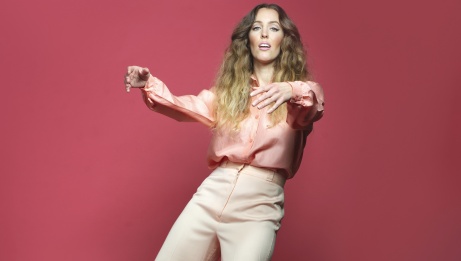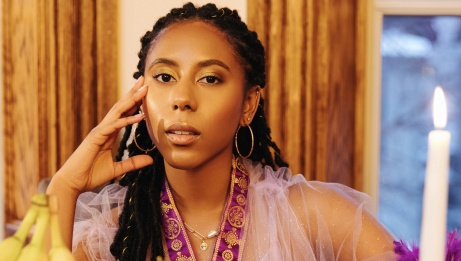 Francophone
Music
Singer/Songwriter
Pop
A true creative chameleon and seasoned traveler, Marie-Clo is a born performer who ropes her audiences into a feverish pitch in both official languages; thanks to "hooked on phonics". Singer-songwriter and dancer, her eclectic indie pop tackles current themes & conscious lyrics, but also conjures a colourful and enchanted world.
Marie-Clo began her artistic career on stages worldwide performing in musicals, but honed in soon thereafter on her true passion project, music. She is currently promoting her full-length English album entitled Shell(e), which combines her three EPs Shell(e) Pt I-II-III and one new single. A conceptual feminist narrative, Shell(e) was produced by Polaris shortlisted drummer/producer Olivier Fairfield (Fet Nat, Timber Timbre, Leif Vollebek), with the support of the Ontario Arts Council, the Canada Council for the Arts and FACTOR.
In 2017, Marie-Clo won TFO's pan-Canadian tv search for francophone artists Planète BRBR and was given carte blanche to participate at the Granby International Song Festival 2018, as well as at the Petite- Vallée Song Festival 2018. Following these, Aero chocolates bought her song "Sablier" for a 52-week run national commercial in which she stars. Her song "Many Moons" was also licensed for the series' finale of the LGBTQ+ Brazillian show Red Brazil.
She has been featured on numerous radio stations across the world with her English and French songs (Sirius xm, Stingray, CBC/Radio-Canada), on International blogs, and was added to various editorial playlists on Spotify/ Amazon; namely Montreal Chill for which she was the cover photo artist and the #1 song. Radio-Canada named her Ontario's number one artist to discover as part of a 13-artist list, Canada wide. Her single "Lève tes voiles" topped Sirius XM Franco's top 10 billboard (#2) for weeks along with her single "Red Flag" topping Radio-Canada's national charts (#2) & Sirius XM's (#4). She recently had the pleasure of playing Ottawa's Bluesfest, Philadelphia Folk fest, the National Arts Centre, Place des arts in Montréal, United Nations Youth symposium & opening for Ariane Moffatt.
Combining elements of her Afro-Caribbean heritage with pop and R&B music, Ottawa-based singer-songwriter and producer Roja Valentine delivers a uniquely international sound. Her song "Move Right (featuring Shadow Young)" is bursting with West Indian flavours, resulting in a tastefully hot track. Roja has earned comparisons to Shakira for her rich and warm tone, and—just like the Colombian songstress—Roja knows the secret recipe for making dance-'til-you-sweat music.