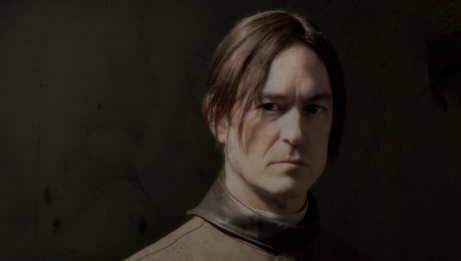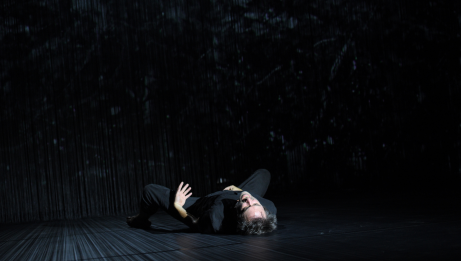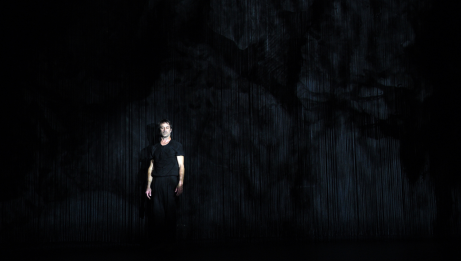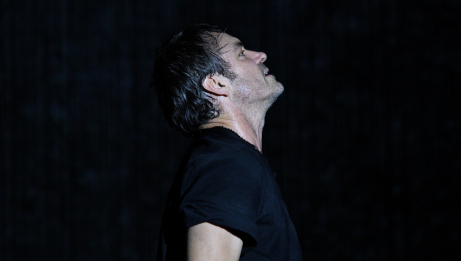 "The spellbinding mystery of language"
In-person event

Français

≈ 35 minutes · No intermission
A brilliant, introspective poet, Georg Trakl left a savagely lyrical body of work shot through with light and darkness. Brigitte Haentjens and Sébastien Ricard have created a dense, blistering show in the tradition of La nuit juste avant les forêts: a poetic treatise in which humanity whispers and howls in the same breath.
Poetry is a cryptic language, infused with ancient mysticism, reflecting the desires that torment and inflame the skin. The expressionist poet Georg Trakl was one of its most brilliant proponents. Born in Austria in the late 19th century, he died at 27, in the early days of the First World War, of a cocaine overdose while working as a pharmacist at the front. Plagued by anxiety and madness, he chose to escape from a stagnant world that was sinking into chaos and violence.
In this new creation, Brigitte Haentjens offers a radical and vertical exploration of Trakl's Rêve et folie ("dream and delirium"). This lengthy poem, whose beauty is infused with strangeness and darkness, is a harsh incursion into the suffering and genius of this exeptional poet. The director enlisted her frequent associate, Sébastien Ricard, who, alone on stage, will appropriate Trakl's words and give them substance. Enhanced by the visuals of filmmaker Karl Lemieux (video) and the music of composer Roger Teiller-Craig, this short, stunningly powerful show inscribes language in the body.