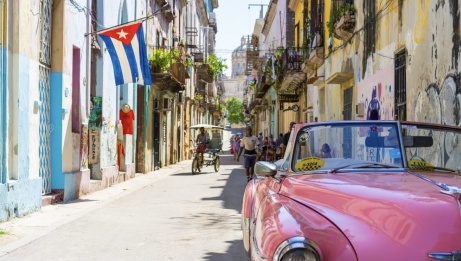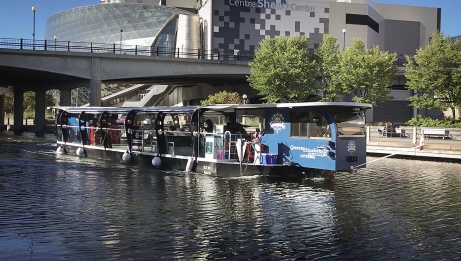 Special Events
Music
Global music
Summer events
These events will be rain or shine, unless there's a weather advisory, like today. We regretfully have to cancel today's performance due to the special weather advisory under the recommendation of the boat operator.

Hear the vibrant playing of Fiesta Cubana or the NAC Orchestra Brass Ensemble as they float along the Rideau Canal on Thursdays and Saturdays this month, from July 8 to July 24.
The concert will begin at the Paul's Boat Line docks located on the Rideau Canal outside the NAC, under the Rideau Street Bridge. The boat will arrive at Dow's Lake approximately 45 minutes later and then return back. The entire trip is 90 minutes, and the concert will take place on the boat while it is moving. We encourage patrons to follow along the banks to enjoy the music. Rain or shine!
Fiesta Cubana is a musical ensemble that combines Latin hits with their Afro Cuban roots, Salsa, Merengue, Cha cha cha in an explosive show that makes you dance non-stop!

Fiesta Cubana musicians:
Miguel de Armas - piano & bandleader
Alex Bellegarde - bass
Michel Medrano - percussion
Diomer Gonzalez – congas
Carlos Alberto Carralero - keyboards & vocals
Noderlis Valdes – lead vocalist
Raul Corzo - vocals & guiro
NOTE: This performance will take place according to Ontario public health regulations step 2 guidelines.