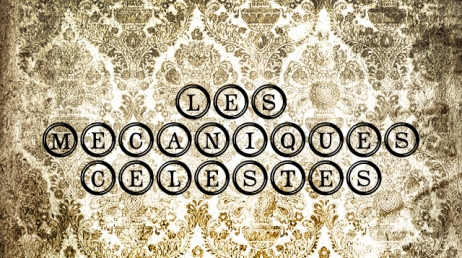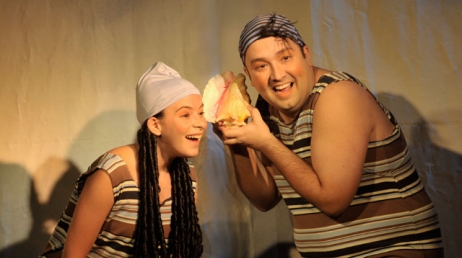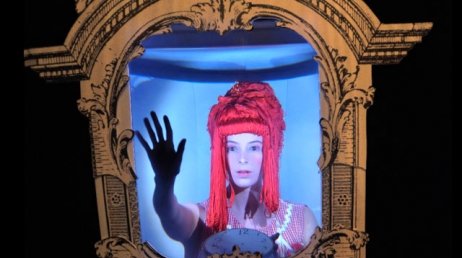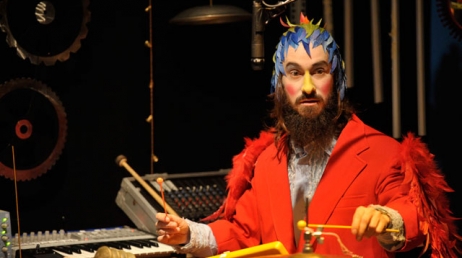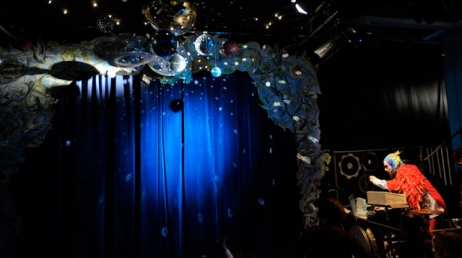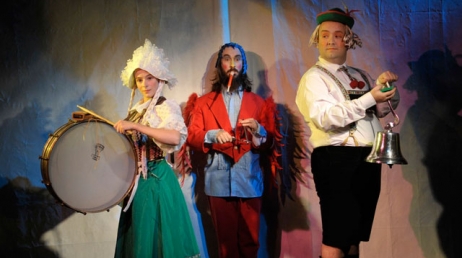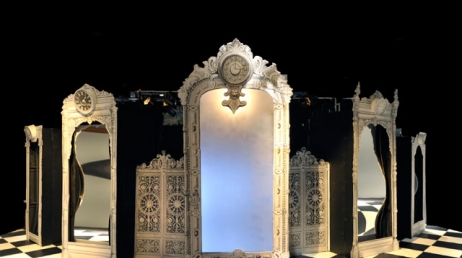 It's always a good idea to travel light, and taking flight and exploring new horizons doesn't require a ready-made story. A collection of small moments, encounters between the ordinary and the extraordinary, the banal and the fantastic, are enough for us to pass on through to the "other side" like Alice stepping through the looking glass. It involves opening a door, not a door in a theatre or a museum, but an installation – half collage of objects, half scrolling tableaux vivants.
In this timeless space imbued with magic, mischievous pleasures and bursts of laughter, children and adults find a safe haven far from the agitation and torment of the world. The only thing that can affect them is beauty… which begets surprise and rapture.
The artist-tinkerer Claudie Gagnon is an enchanting fairy who possesses the secret to the most beautiful curiosities and the most amazing wonders.