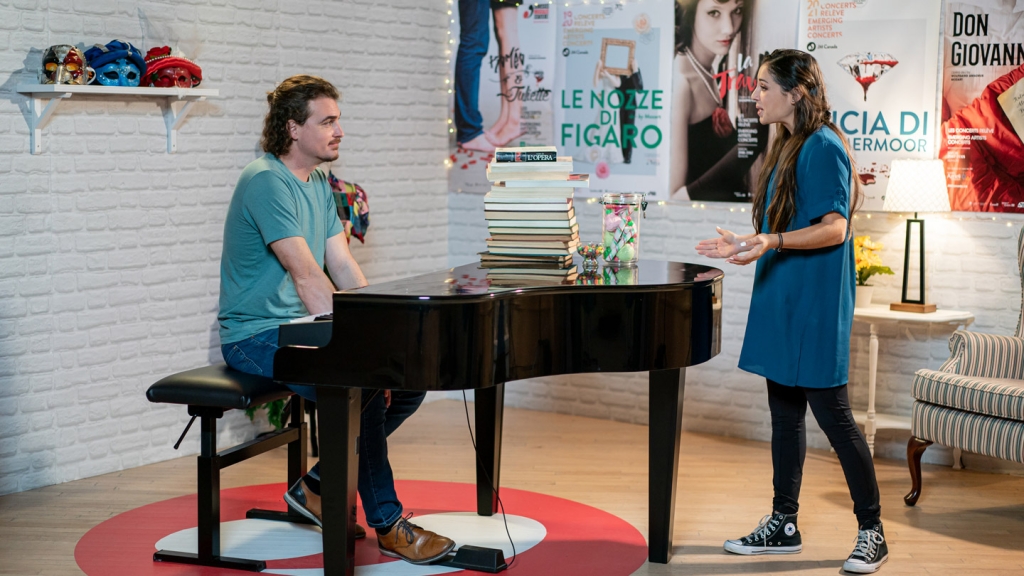 Family programming
Music
Classical music
Opera
Workshops
Children
Bilingual

≈ 30 minutes · No intermission
This workshop is the second in a series of four musical creation workshops in a virtual format that prepare audiences for the concert Opera Candy: The Gourmet Adventure of Hansel and Gretel.
**Anyone purchasing this workshop series between January 25 and 29 will receive a link to the January 24 workshop recording and will have live access to the remaining live workshops.**
Opera Voices and Characters: Can you guess whether the witch has a deep voice or a high voice? Let's explore some vocalizations!
Discover the rich world of opera through Humperdinck's Hansel and Gretel! Immerse yourself in a world of vocal experiences: make vocalizations, explore registers and find your own range. You can even learn a tune and choreography so that you can sing and dance like Hansel and Gretel. Once the impressive job of the opera singer has been demystified, you will see that there is no hocus pocus involved!
Duration of each workshop: Approximately 30 minutes, series of four workshops over a four-week period
Presented in association with Jeunesses Musicales Canada
Additional Terms and Conditions:
The live and interactive aspects of the Opera Candy series may involve low-impact or minor stationary physical motion such as standing up/down, raising arms, bending over, etc. As a precautionary measure, all participants are required to sign the following waiver form prior to the start of this event.
Using the following link, you can easily sign the required waiver from within your browser - no downloads or sign-ins are necessary on your part. Once you have completed the required fields, be sure to select the "Click to Sign" button that will appear once all required fields have been filled: Waiver | Terms and Conditions
Please note:
If you have registered for multiple workshops in this series, you do not need to sign multiple forms.
All participants, regardless of age (i.e. children and/or adults), must be listed within the "Name of Participant(s)" section of the waiver. (I.e. If multiple children from the same household are taking part, the parent/guardian can list each of their names within the "Name of Participant(s)" section)