2012 Governor General's Performing Arts Awards Gala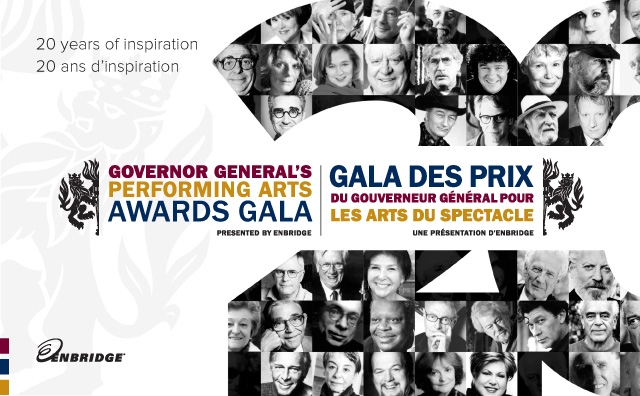 MANY THANKS to our wonderful host, Colm Feore, and to the many artists who contributed time and talent to create moving tributes to the recipients:
The musicians of the National Arts Centre Orchestra directed by Stéphane Laforest, the Air Command Pipes and Drums, Carl Béchard, The Boy and Girl Choristers of Christ Church Cathedral Ottawa directed by Matthew Larkin, Pierre Chagnon, Simon Courchel, Lisa DiMaria, The Fanfare Trumpets of The Central Band of the Canadian Forces, The Fanfare Trumpets of the Governor General's Foot Guards, Governor General's Foot Guards, Sylvie Léonard, Katie Malloch, Danièle Panneton, The Red Dirt Band, and Pete Townshend
A special thanks to those who honoured the recipients: Peggy Baker, C.M., Russell Braun, Marie-Hélène Falcon, Nikki M. James, Andy Jones, Emmanuel Jouthe, Jon Kimura Parker, O.C., Christopher Plummer, C.C., Shelagh Rogers, O.C., Sir Salman Rushdie and Matt Stone
Thank you to all of the 2012 GGPAA Gala National Committee led by:
Honorary Chair : The Hon. Hilary M. Weston, C.M., O.Ont Co-Chairs: Susan Glass, C.M. and Arni Thorsteinson
Get involved!
Nominate the 2013 Awards laureates at www.ggpaa.ca.