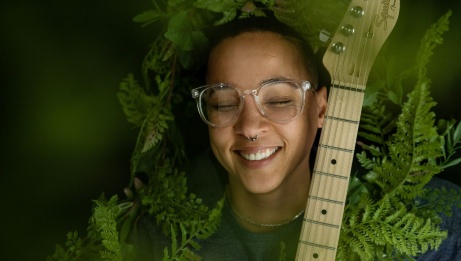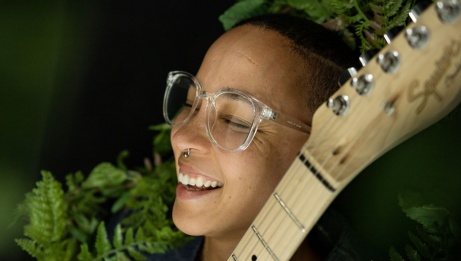 English

≈ 1 hour · No intermission
Kimberly Sunstrum is a heart-stopping performer. Her song writing is deep, evocative, and powerful and her music delightfully impossible to pin down. It's an inspired blend of the grooves she listened to growing up in Sub-Saharan Africa and Canada. She strings together sounds from South African pop hits, classic R&B, old-time country and 70's Motown power bops and spins them all in to her own unique melodies.
She writes about the world as she sees it with a powerful poetry and grace. Mixed-race identity, feminism, love, family, and queerness are reflections of her life and constant themes in her songs.
Her enigmatic passion pours out of her with every single performance. Backed by drummer/percussionist Kira Montfort, and lead/jazz guitarist Sean Duhaime, Kimberly Sunstrum puts on an intimate and authentic performance that creates a long lasting, soulful connection to the listener and leave audiences feeling energized and excited.
Sunstrum released her latest single, Confessions in August 2018. It's a follow-up from her 2017 album The Kid, The Wall, and The Box and the title single to her upcoming album.
Look out for new music from Sunstrum in 2019!