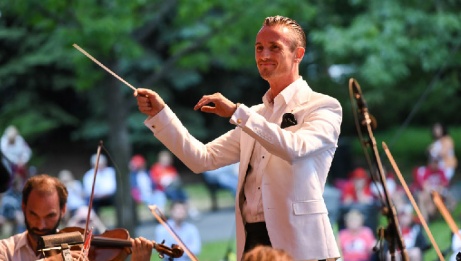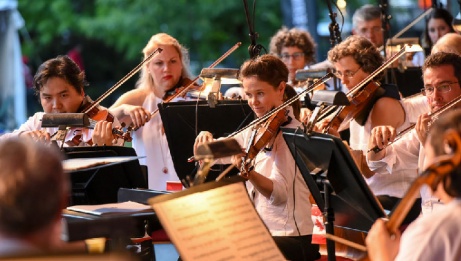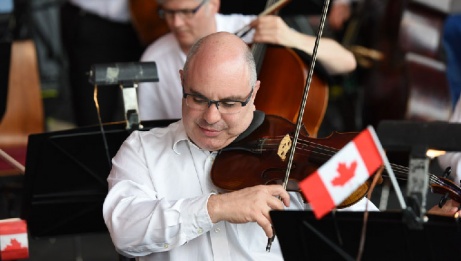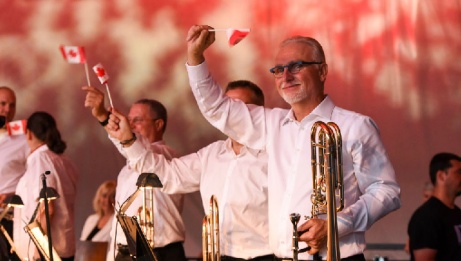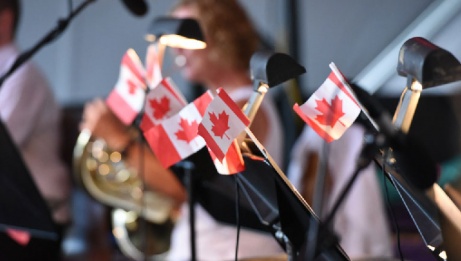 Special Events
Music
Classical music
Summer events
≈ 90 minutes · No intermission
Join Music Director Alexander Shelley and the NAC Orchestra on Parliament Hill for a special Canada Day Concert! Just steps away from the NAC, the concert will feature a blend of sounds as diverse as our great nation. The program includes "God Save the Queen", NAC Orchestra commission and JUNO-Winning piece by Jocelyn Morlock, "My Name is Amanda Todd", collaborations with hip hop artist K'Naan and pop singer Shawnee and more. Join us for Canada's biggest celebration and make your day a classic.
The concert is from 12:00 PM to 1:30 PM. It is free, with no tickets or admission. For further details on Canada Day on the Hill, please visit https://www.canada.ca/en/canadian-heritage/campaigns/canada-day/parliament-hill.html.
Our doors are open all day at the NAC where you can take part in many wonderful free activities. Find out more about Canada Day at the NAC.
Unable to attend? Listen to the performance live on CBC Radio / Radio Canada
Program:
God Save the Queen and O Canada w/ UNISONG choir
"HOPE" w/ T. Thomason
"Warrior Heart" w/ Shawnee (no NAC Orchestra)
"Nevermind" (by L Cohen) w/ les Ballets Jazz de Montreal
"TBA" w/ Karim Ouellet
"My Name is Amanda Todd" (excerpt) 'in honour of those who have served and are serving'
"Wavin Flag" w/ K'Naan