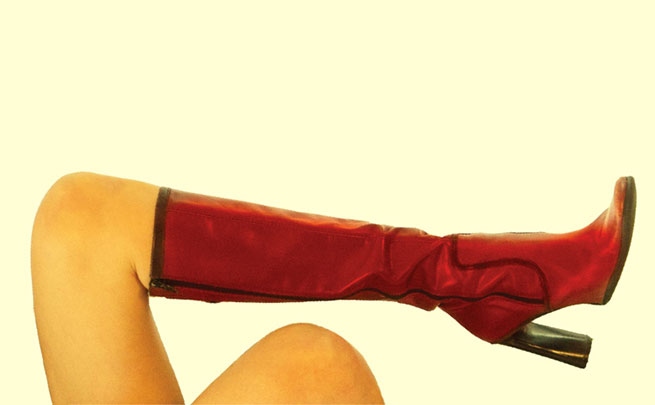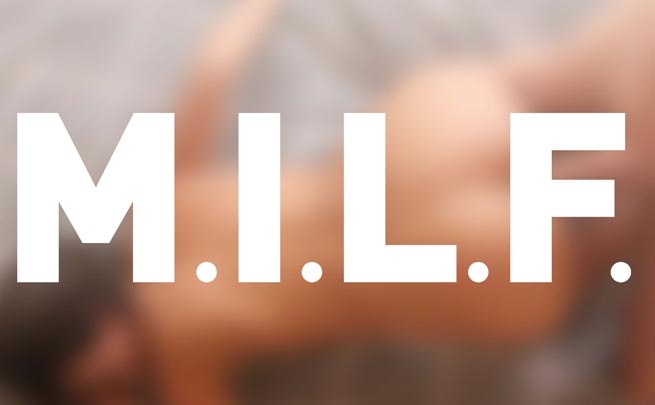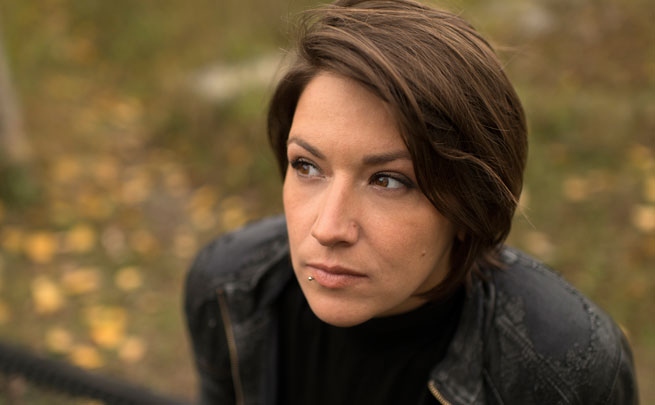 Marjolaine Beauchamp
Jérôme Guibord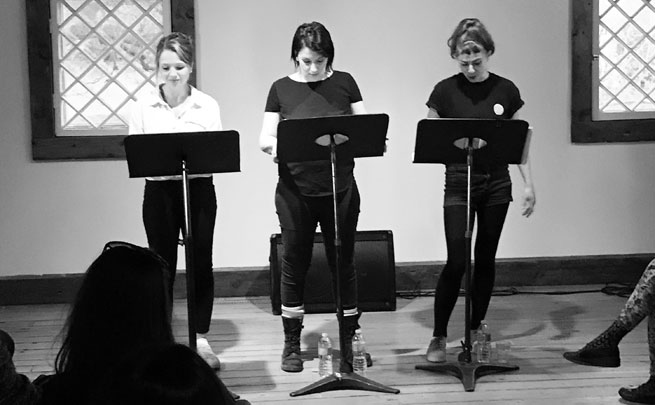 Written by

Marjolaine Beauchamp

Directed by

Pierre Antoine Lafon Simard
Performance is approximately 1 hour and 10 minutes with no intermission.
Note: Scenes of nudity in this performance
Three women, three mothers, three sexualities. M.I.L.F. offers an acerbic, poetic and perceptive take on the taboos around motherhood and sexuality. Marjolaine Beauchamp paints an uncompromising portrait of the relationship between mothers, their sexuality and pornography.
Following the success of Théâtre du Trillium's production of #PigeonsAffamés at the 2015 Zones Théâtrales, the company returns with a brand new work. This premiere production of M.I.L.F., the first show Pierre Antoine Lafon Simard has directed since his appointment as Artistic Director of Théâtre du Trillium, also marks his reunion with Gatineau-based slammer, poet and playwright Marjolaine Beauchamp, with whom he created Taram in 2011.
With

Marjolaine Beauchamp, Geneviève Dufour and Catherine Levasseur-Terrien

Théâtre du Trillium (Ontario)
Lighting: Guillaume Houët
Music: Pierre-Luc Clément
Stage and production manager: Benoit Roy