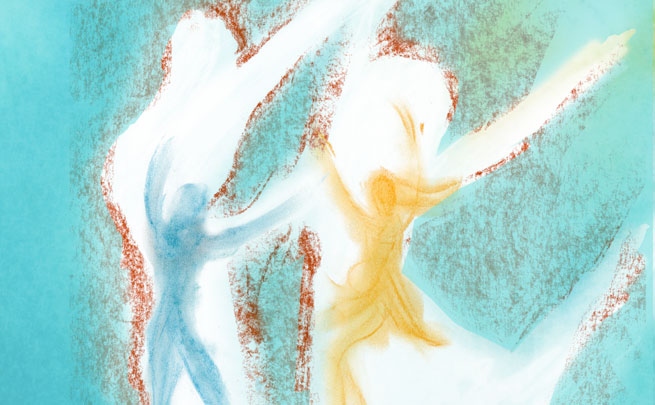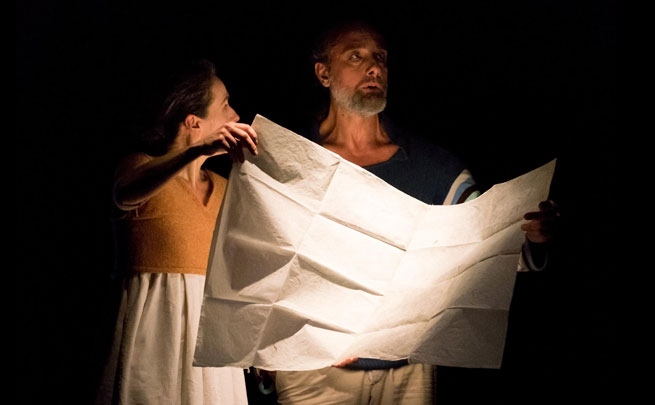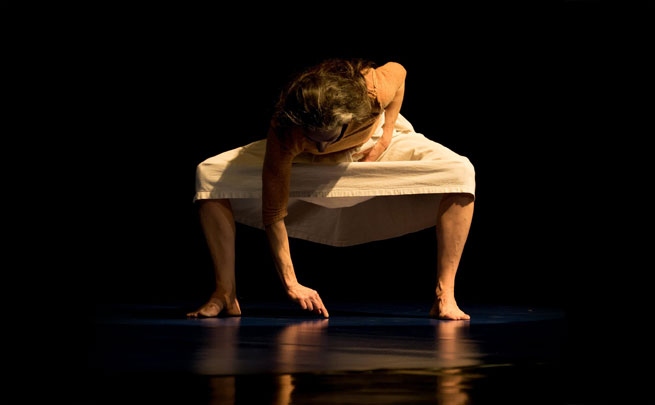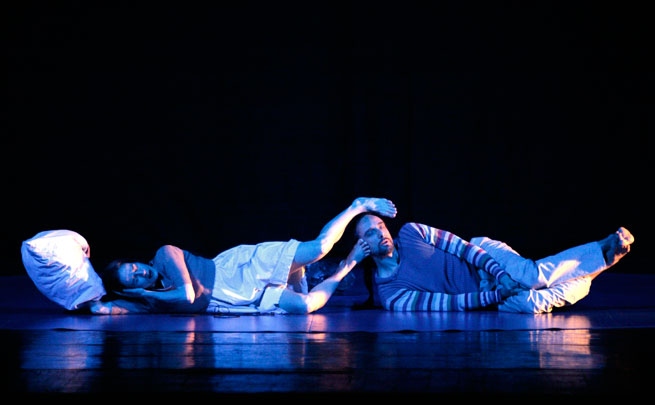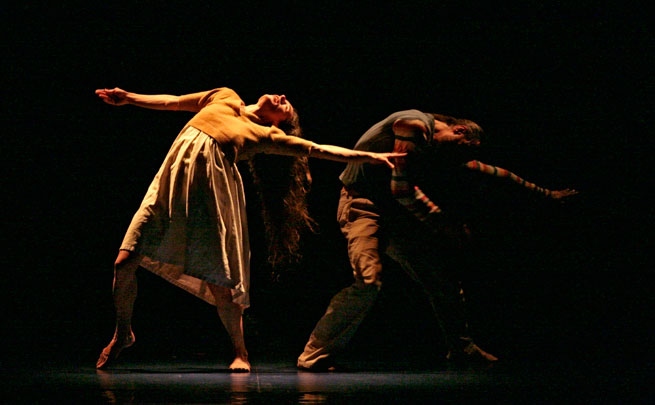 Approximately 55 minutes with no intermission.
CHILDHOOD IS THE DIAMOND OF OUR LIVES
Hooray, the Italians are coming! At long last we get to see this little gem of a dance theatre piece that has been presented everywhere (else) on the planet!
Two dazzling performers move easily between the roles of parents and children as they relate Nina and Tommaso's wild adventure. The inseparable siblings share a bond that's stronger than anything: stronger than beatings, stronger than fire, stronger even than distance. Childhood is a treasure, and our zany heroes have created a bubble, a crazy imaginary world. They invite us in, and for the next hour or so, we're all 10 years old!
Children are part of the great unheard. We believe that being different is a right that should be reinforced in every age and in every country. It's never too late to stand up for the losing side, the weaker side.

Letizia Quintavalla, Antonella Bertoni, Michele Abbondanza, Bruno Stori
Press clipping excerpts

Available only in French
| Mon | Tue | Wed | Thu | Fri | Sat | Sun |
| --- | --- | --- | --- | --- | --- | --- |
| | | | | | | |
Lighting: Lucio Diana
Lighting design assistants: Andrea Gentili and Alberta Finocchiaro
Music: Alessandro Nidi
Sound: Mauro Casappa
Costumes: Evelina Barilli

Produced by Quintavalla - Stori - Compagnia Abbondanza/Bertoni
Coproduced by Teatro Testoni Ragazzi