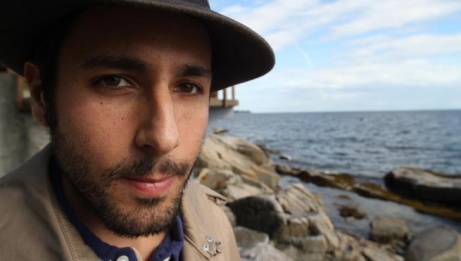 Exhibitions & installations
Visual Arts
Opening reception: June 22, 2017, 5:30 pm
In 2015, Vancouver-based social practice artist Carmen Papalia produced Open Access, a conceptual work that addresses the failures he experienced as a recipient of institutional support services. Through Open Access, Papalia offers a critique of the common, policy-based model for accessibility, which he found was prescriptive and marginalizing by design. This exhibition explores the movement that coalesced after Papalia and a group of artists and activists from Gallery Gachet conducted an unsolicited accessibility audit of the Vancouver Art Gallery (VAG).
As part of Papalia's movement-building campaign for Open Access, the exhibition focuses on various points in Papalia's process of developing, practising, and finding a community for a new, relational model for accessibility.
Open Access: A Demonstration highlights documentation, objects, and ephemera from Papalia's practice-based research on the topic of organizing for accessibility and mutual aid.
Don't miss Papalia's two performative art pieces for Canada Scene: March for a New Accessibility on June 25, and White Cane Amplified on June 26 – both starting at the Ottawa Art Gallery Annex.
Presented by the Ottawa Art Gallery in partnership with the NAC's Canada Scene.