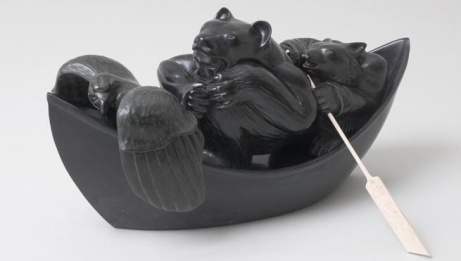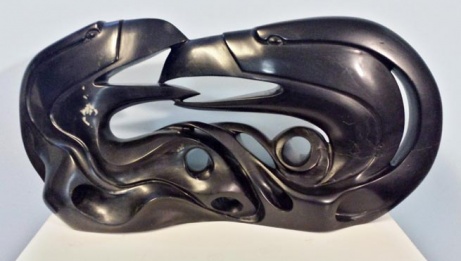 Note revised start time: 10 a.m.
Workshop length: 7 hours | Ages 16+ | Please bring a lunch
Max. 8 participants | $150 fee includes materials
John Sabourin is a Dene from the Dehcho First Nation of Fort Simpson, NWT. He became serious about pursuing a career as an artist in 1995 after completing a Fine Arts course with Arctic College. When master carver Bill Nasogaluak asked if he would like to try stone carving, John jumped at the chance and has been carving ever since. In an effort to learn the whole technique by hand and get the right feel for the stone, John worked with nothing but hand tools for his first three and a half years of carving. Even now, finishing a carving by hand is important to him.
This not-to-be-missed workshop is an opportunity for you to work with a master carver and learn about his Dene culture as you bring stone to life through stories and legends. John will teach you, step by step, how to cut out and polish your work of art, and you will take home your own sculpture made with this special northern material.