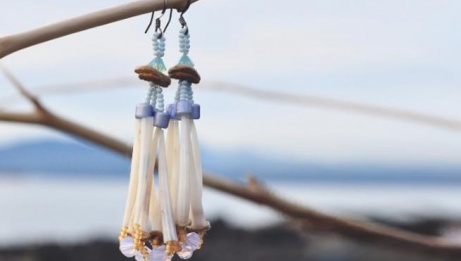 Workshop length: 3 hours | Ages: 13+
Max. 15 participants | $70 fee includes materials

Caroline Blechert's art explores and blends her culture with her current diverse urban surroundings. Respecting tradition and keeping it alive through art drives her creative process, and she is intrigued and inspired by the evolution of art in aboriginal communities when they are exposed to new materials and techniques.
Join Caroline for a workshop to create dentalium shell earrings that combine the ancient with the modern in both technique and design. Caroline will guide you through the steps of making a set of distinctive and beautiful earrings, which are yours to keep at the end of the workshop.