Canada's NAC Orchestra in Quebec City
with Alexandre Da Costa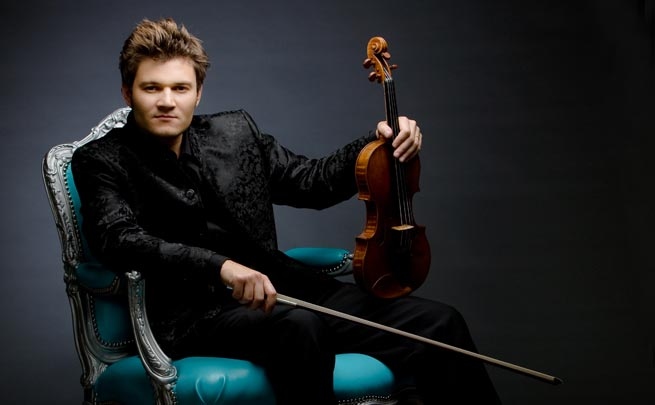 Alexandre Da Costa
Bo Huang
Mozart Overture to Le nozze di Figaro
VITALI (FRÉDÉRIC CHIASSON) Chaconne in G minor for Violin and Orchestra
SARASATE Zigeunerweisen for Violin and Orchestra, Opus 20
Dvořák Symphony No. 9 in E minor, Op. 95, "From the New World"
National Arts Centre Orchestra - June 3 concert in Québec City rescheduled
Today, the National Arts Centre (NAC) announced that the June 3, 2017 Palais Montcalm performance of the NAC Orchestra, presented in partnership with Les Violons du Roy and Orchestre symphonique de Québec, has been rescheduled to the 2018-19 season.
Refunds for tickets are available in-person at the Palais Montcalm, 995, place d'Youville, Québec City, or by calling the box office at 418 641-6040 (or 1 877 641-6040).
The NAC Orchestra, Les Violons du Roy and the Orchestre symphonique de Québec instead decided to expand their respective seasons by offering a musical exchange featuring two additional performances. During their 2018-19 Season, the OSQ and Les Violons du Roy will each perform a concert, presented by the NAC Orchestra, in Ottawa, and the NAC Orchestra will perform a concert in Quebec City. Further information regarding these performances will be available in the coming months.
------
The NAC Orchestra travels to Quebec City in this highly-anticipated performance featuring violin super-star Alexandre Da Costa. As part of the Canada 150 Tour led by Alexander Shelley, this concert will be a highlight on their cross-Canada tour.
Quebec's own JUNO-Award-winning violinist, Alexandre Da Costa, will dazzle audience with his stunning virtuosity in a series of powerful works for violin and orchestra. The second-half of the program will be the audience favourite, Dvořák's "New World Symphony".
This performance is presented in partnership with Les Violons du Roy and Orchestre symphonique de Québec.