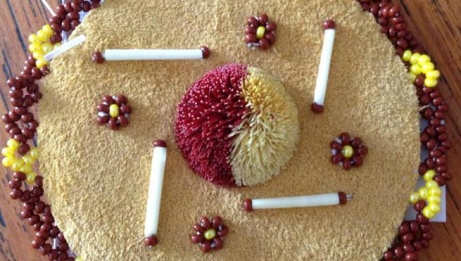 Workshop length: 4 hours | Ages 13+
Max. 6 participants | $100 fee includes materials

Born in Fort Simpson, Northwest Territories, Brendalynn "Inuk" Trennert is a northerner through and through. She was raised and continues to live in and promote the Northwest Territories through her art, showing her true love and passion for Mother Nature, family, and traditions in her work. Inuk began caribou hair tufting in 1990, initially inspired by a high school teacher and then encouraged by her parents to continue. She surprised herself and others with her natural ability and helped to revive an almost lost northern craft. Inuk hopes to continue and preserve this traditional art form through teaching, proving that cultural gaps can be crossed.
Caribou hair tufting is a First Nations art form of considerable beauty and economic significance in the Yukon and Northwest Territories. Led by Inuk, this tufting workshop is a great introduction to traditional Indigenous art. Participants will learn the basics of caribou hair tufting while creating their own floral design broach to take home.