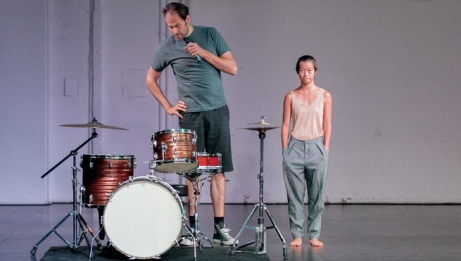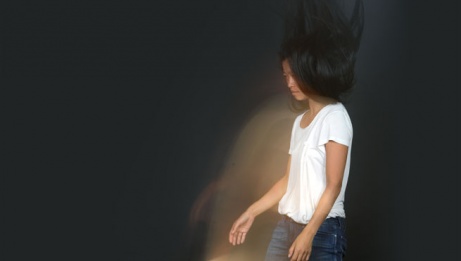 Dance
Contemporary
Cross-disciplinary
Bilingual

≈ 60 minutes · No intermission
Co-Presented with Ottawa Dance Directive/SD10#28
Berlin-based Canadian Laurie Young began her career at Le Groupe Dance Lab in Ottawa before becoming a founding member of Sasha Waltz and Guests in 1996. Young's own choreographic practice, which crosses into scientific research and enquiry, includes her 2011 solo Natural Habitat for the Natural History Museum in Berlin.
In How is Now, she collaborates with drummer and sound designer Johannes Malfatti in an observation about time. The space is set with a drum kit, a dancer and a light. Here, Young turns her methodical eye to the ways in which time frames the way we move, thwarts our expectations, and re-imagines the meaning of gesture.
---
Laurie Young is a guest of the Goethe-Institut.
How Is Now is part of "Germany @ Canada 2017 - Partners from Immigration to Innovation", a special cultural program presented by the Goethe-Institut and the German Embassy highlighting the German-Canadian friendship in honour of Canada's sesquicentennial year.
Updated program details can be found here: SoGerman.ca and Goethe.ca
---
Supported by the NATIONALES PERFORMANCE NETZ (NPN) Coproduction Fund for Dance, which is funded by the Federal Government Commissioner for Culture and the Media (Germany).