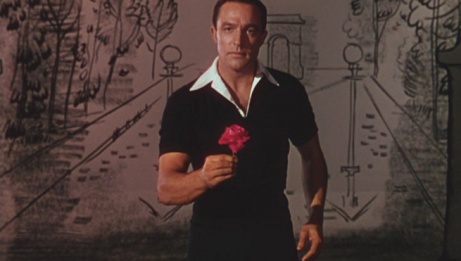 Winner of 6 Oscars and ranked among the American Film Institute's 100 greatest American movies of all time, An American in Paris is a glorious, Technicolor paean to the golden age of the Hollywood musical. Inspired by George Gershwin's musical suite of the same title, the film, set in post-War Paris, is a delightful romantic romp with eye-popping set design paying homage to the great French painters, and a full-scale 17-minute ballet that showcases the dazzling, athletic artistry of dance legend Gene Kelly and the whimsical grace of Leslie Caron.
Experience its full glory on the big screen with live orchestra!
The Friends of the NAC Orchestra are pleased to hold a spectacular silent auction on November 16-18 in the Southam Hall Mezzanine Foyer of the NAC in conjunction with this NAC Orchestra concert. Bid on outstanding and unique donated items from across Canada and from around the world. Proceeds benefit the Friends of the NAC Orchestra's commitment to music education programs for young people. Help us build a fantastic future for music in Canada!