APNÉE
Exclusive screening of the film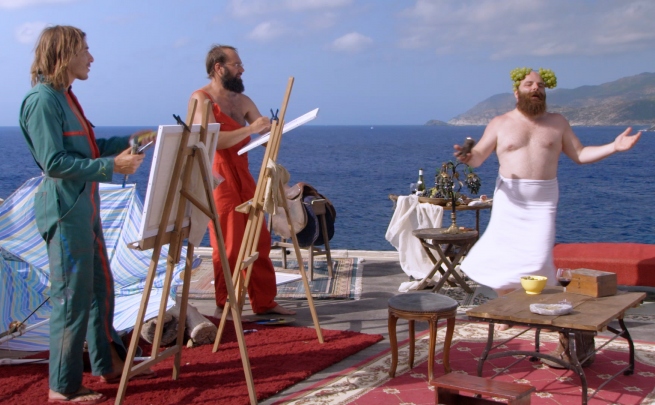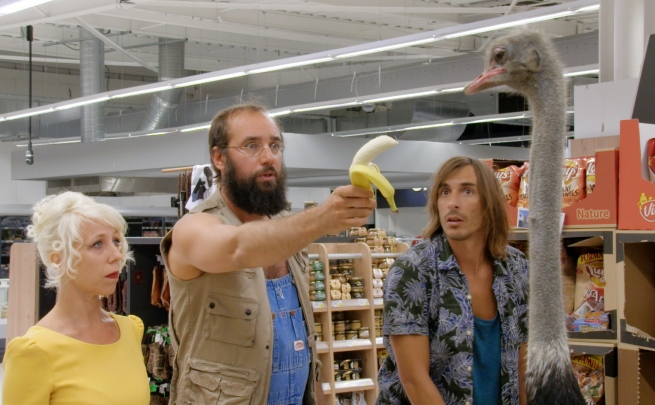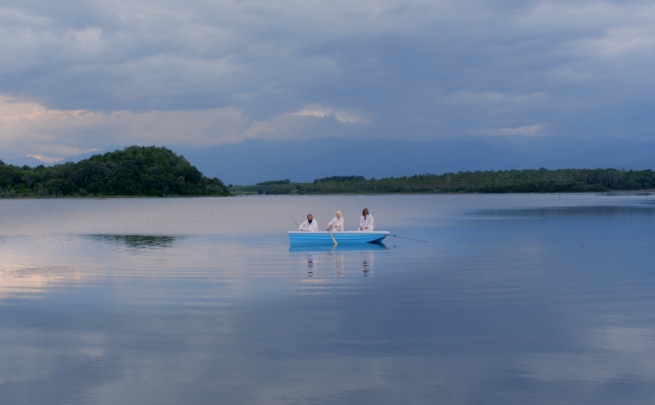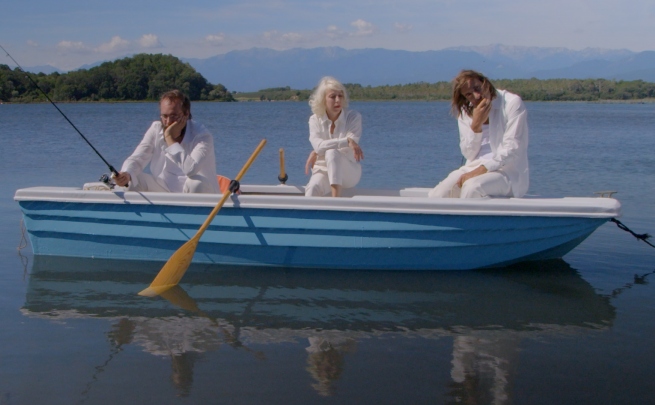 DIRECTED BY Jean-Christophe Meurisse
PERFORMERS

Céline Fuhrer, Thomas Scimeca, Maxence Tual, Thomas de Pourquery, Olivier Saladin, Claire Nadeau, Jean-Luc Vincent, Nicolas Bouchaud, Pascal Sangla
Approximately 1 hour and 30 minutes with no intermission.
Les Chiens de Navarre, the most outrageous collective on the French-language theatre scene, are about to make their exhilarating Ottawa debut! Complementing the presentation of their show Les armoires normandes at the National Arts Centre (October 5–8 at 7:30 p.m.), an exclusive screening of Apnée, the first feature film by director Jean-Christophe Meurisse, will take place on Saturday, October 8 at 2 p.m. in the Auditorium of the National Gallery of Canada. The screening is made possible by a partnership between the National Arts Centre French Theatre, the National Gallery of Canada and the Embassy of France in Canada.
Apnée—a zany, no-holds-barred comedy—had its world premiere at the 2016 Cannes Film Festival, at a special session during the Semaine de la critique. It stars three hilarious actors from the Paris-based theatre collective Les Chiens de Navarre: Céline Fuhrer, Thomas Scimeca and Maxence Tual.
Céline, Thomas and Maxence come as a set of three. Like the words of the French national motto. They want to get married, buy a house, find a job, raise well-behaved children, and eat oysters every day. Unfazed by and unprepared for a blistering economic and administrative reality, they hop onto their blazing ATVs and set off across a crippled France on a quest for new indicators, deserts littered with bipeds, and moments of fleeting happiness.
RSVP: Please confirm your attendance by email to RSVP-TF@cna-nac.ca
"In this anarchic, situationist and burlesque escapade, which pokes fun at everything, especially normalcy, the trio of free-wheeling 'fiancés' embarks on a thousand adventures…."(transl.)

Télérama
"Faced with a comedy that takes such liberties with the conventions of narrative and logic, laughter becomes de facto the main indicator of the effectiveness of this kind of comedy. And watching Apnée, you laugh. You laugh uproariously, in fact." (transl.)

Cinématraque
2016 – Ecce Films
Length: 1 hr 29 mins
Original French version with English subtitles
DIRECTED BY: Jean-Christophe Meurisse
ARTISTIC ASSOCIATE: Amélie Philippe
PRODUCTION: Emmanuel Chaumet
SCREENPLAY: Jean-Christophe Meurisse
CINEMATOGRAPHY: Javier Ruiz Gomez
EDITING: Carole Le Page
SOUND: Colin Favre Bulle, Lucas Héberlé, Simon Apostolou
SETS: Sven Kuffer, Hervé Redoules
PERFORMERS: Céline Fuhrer, Thomas Scimeca, Maxence Tual, Thomas de Pourquery, Olivier Saladin, Claire Nadeau, Jean‑Luc Vincent, Nicolas Bouchaud, Pascal Sangla