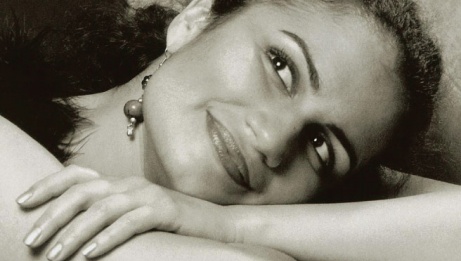 Join vocalist Diane Nalini and an eight-piece group from the Ottawa Jazz Orchestra as they perform joyful and intimate songs from Brazil and France, alongside some new original material composed and arranged by Diane. Don't miss this stellar lineup with vocalist Diane Nalini, saxophonist Sandy Gordon, violinist Laura Nerenberg, violist Kathryn Cobbler, cellist Dan Parker, pianist Peter Hum, guitarist Magnus Paulson, bassist Adrian Cho and percussionist Alvaro de Minaya.
Celebrated vocalist Diane Nalini composes and sings in four languages. She has recorded four albums, sung at jazz festivals around the globe, and given gala performances for President Bill Clinton and Sir Paul McCartney. She was nominated for the Grand Prix de Jazz General Motors at the 2002 Montreal International Jazz Festival, and was one of two finalists for the UK's Young Jazz Vocalist of the Year awards for 2001. Diane's original songs have also been featured in television, independent films, as well as the Hollywood movie "Charlotte Grey" starring Cate Blanchett, which featured her song "L'amour d'autrefois", co-written with UK arranger/composer Dick Walter.

The Ottawa Jazz Orchestra (OJO), based in Ottawa and founded in 2006, brings together many of Canada's finest professional jazz and symphony orchestra musicians under the direction of bassist Adrian Cho. This unique ensemble has garnered kudos from both critics and audiences for its highly entertaining, innovative and educational presentations of seminal jazz-centric music performed by a wide range of ensembles including small chamber jazz groups, repertory orchestras, neophonic orchestras and a full symphonic jazz orchestra. The OJO's broad repertoire of music includes original compositions; the gamut of jazz and pre-jazz repertory from as far back as 1850; and jazz-influenced neoclassical works. In addition to a full season of concerts at the National Arts Centre, the orchestra frequently performs at the invitation of event organisers including the National Capital Commission, the City of Ottawa and various festivals.
Purchase tickets for all four season concerts for $100 (regular price $120).
Purchase tickets for any three season concerts for $80 (regular price $90).
Offer available in person at the NAC Box Office or by phone at 613 947-7000 x620.