Ottawa Jazz Orchestra Presents: Intimate Ellington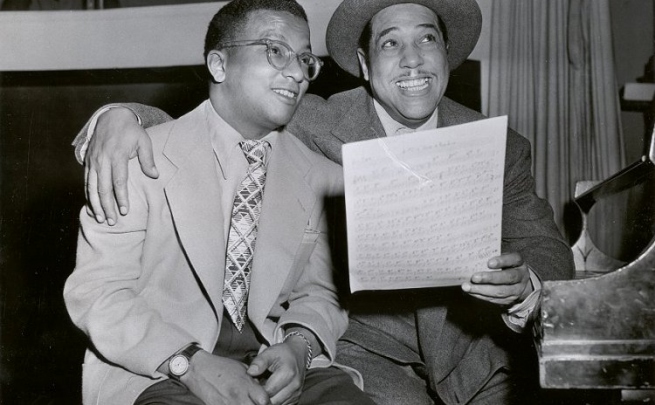 The Ottawa Jazz Orchestra gets intimate with the Duke in an evening of swinging vocal and instrumental music penned by Duke Ellington and Billy Strayhorn. Featuring a dynamic eleven-piece ensemble including vocalist Diane Nalini. The programme will include Ellington's exciting and innovative music from his time at the Cotton Club as well as contemporary music from later decades. Don't miss this season opener!
The Ottawa Jazz Orchestra (OJO), based in Ottawa and founded in 2006, brings together many of Canada's finest professional jazz and symphony orchestra musicians under the direction of bassist Adrian Cho. This unique ensemble has garnered kudos from both critics and audiences for its highly entertaining, innovative and educational presentations of seminal jazz-centric music performed by a wide range of ensembles including small chamber jazz groups, repertory orchestras, neophonic orchestras and a full symphonic jazz orchestra. The OJO's broad repertoire of music includes original compositions; the gamut of jazz and pre-jazz repertory from as far back as 1850; and jazz-influenced neoclassical works. In addition to a full season of concerts at the National Arts Centre, the orchestra frequently performs at the invitation of event organisers including the National Capital Commission, the City of Ottawa and various festivals.
Purchase tickets for all four season concerts for $100 (regular price $120).
Purchase tickets for any three season concerts for $80 (regular price $90).
Offer available in person at the NAC Box Office or by phone at 613 947-7000 x620.