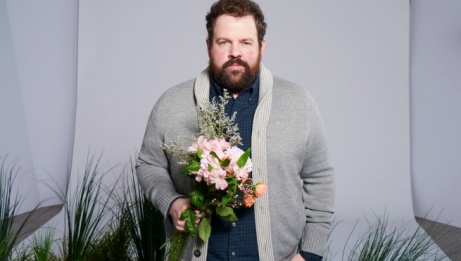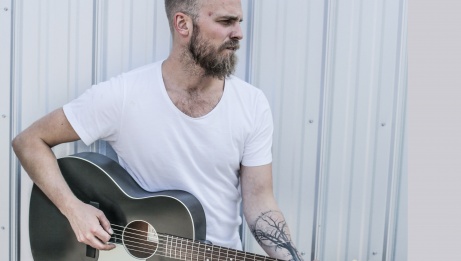 Music
Singer/Songwriter
Blues
Folk
Donovan Woods' work is guided by a mantra that only sounds simple: Good songs win.
Woods, a Juno Award nominee, was raised in the small city of Sarnia, Ontario, to the sounds of country music, with a healthy dose of folk and pop, a combination that instilled in him a strong belief in the power of a good melody, the importance of everyday language and the potential of a carefully-crafted song. While amassing a catalogue of rousing and acclaimed music of his own, he has worked with some of the top songwriters in North America to craft cuts for performers ranging from Alan Doyle to Billy Currington.
Woods has received international accolades, a growing number of fans inside and outside the music industry, and proclamations like "Canada's best-kept secret," "piercingly honest" and "quietly anthemic." Throughout his work, Woods has remained focused on his one deceptively unassuming intent: crafting good songs – with an emphasis on 'craft'. His music is stripped down, but never simple; direct and poetic; new and timeless; all delivered with a confidence and in a voice that you wouldn't expect from someone as young, approachable, or humorous as Woods.
What unites all of Woods' material is the people he sings to and about. Rather than an idealized working-class-hero version of "The People," it's the people that we know – the people that we are. Donovan Woods knows how we speak, think and act, and has a way of saying exactly that – and so much more – in a voice that we've been hearing for as long as people have been singing, and the likes of which we've never heard before.
Joey Landreth
Joey Landreth is the lead singer, guitarist, and chief songwriter of JUNO Award winners The Bros. Landreth. Anchored by the bluesy wail of electric guitars and vocal prowess, Joey has recently found himself being featured in top music publications around the globe including Rolling Stone, Paste, VH1, and BBC Radio. In a rare appearance as a solo performer, Joey explores his deeper catalogue of songs and puts new interpretations into some of his favourites.