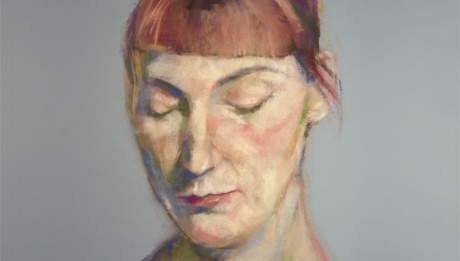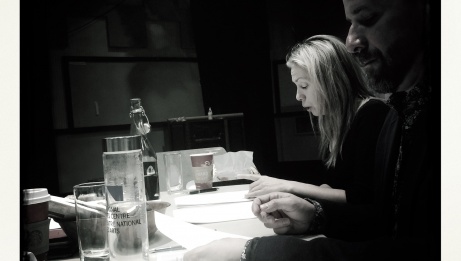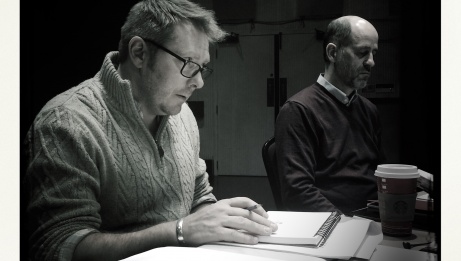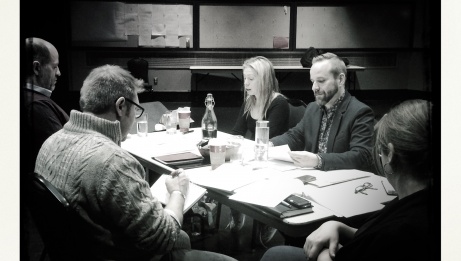 Français

≈ 1 hour and 5 minutes · No intermission
"I am my mother's daughter, the daughter she spat right out of her mouth. I remember slipping out between her lips, head first, feet last, in the usual way of all births."
Di is sixteen, and she has a lot to say. She's the youngest of a family already scattered to the four winds, while she's still living in the rambling family home lost among the fields and woods out by the highway. She lives there with her mother Makati, her father Paclay, and the handsome Mario Morneau, her mother's second husband. This marvellous and fragile balance is brutally upset by the arrival of Peggy Bellatus and her terrifying mining machines, which tear apart the earth, desires and secrets.
In Le dire de Di, Michel Ouellette - Guest of Honour representing French Ontario at the 2017 Salon du livre de l'Outaouais - continues his exploration of a playful and poetic theatre where characters are composed like poems, and express themselves in lively, colourful language full of gaps and ricochets. In this "play for a woman alone," the author of La guerre au ventre (winner of the 2011 Prix Michel-Tremblay awarded by the Fondation du CEAD) and Le Testament du couturier (2003 Trillium Book Award) introduces a fascinating poem–character, a child–woman whose vertiginous discourse will be delivered by Céline Bonnier.
Talkback
Right after the performance, the artists come back on stage for a 30-minutes discussion about the show with host Catherine Voyer-Léger and answer questions from the public.