La bonne âme du Se-Tchouan (The Good Person of Szechwan)
An ambitious musical theatre performance, at the crossroads between a Berlin cabaret and an exuberant imaginary China.
dates & times
dates & times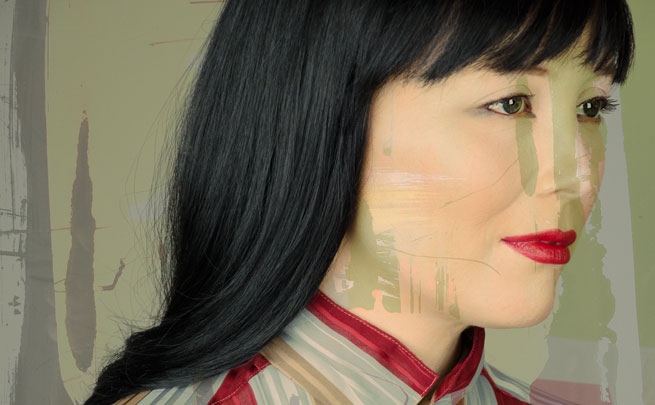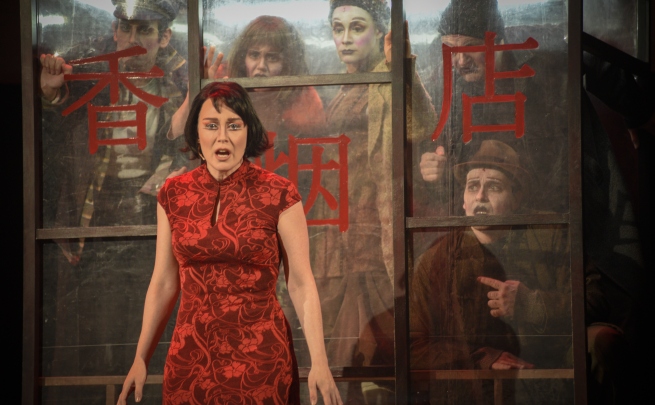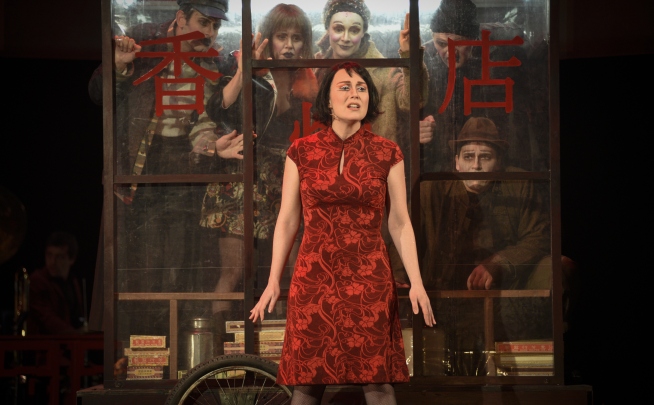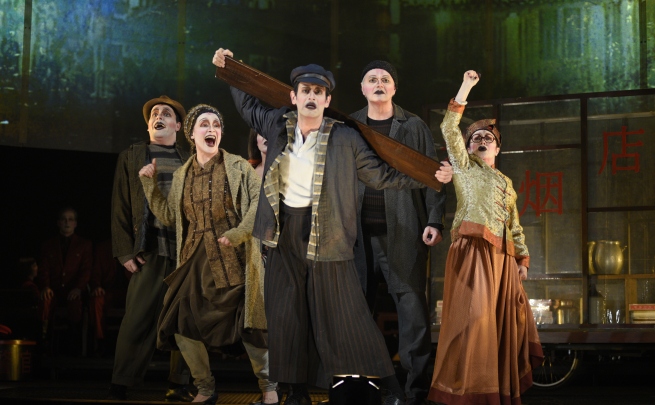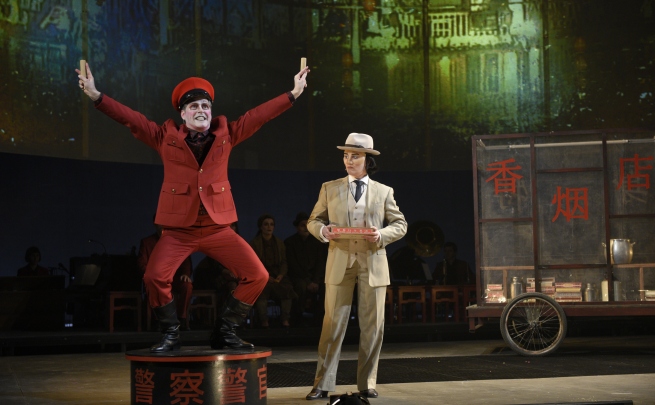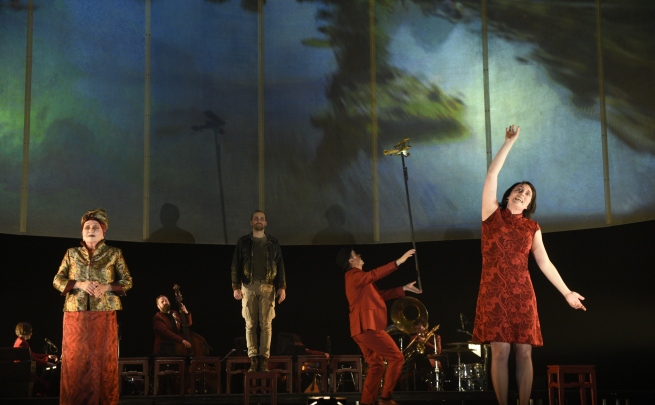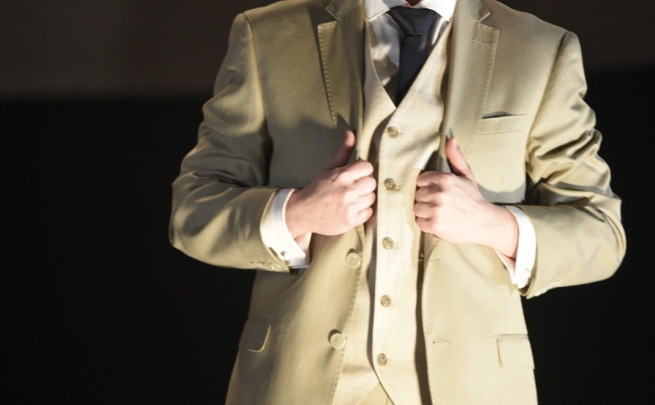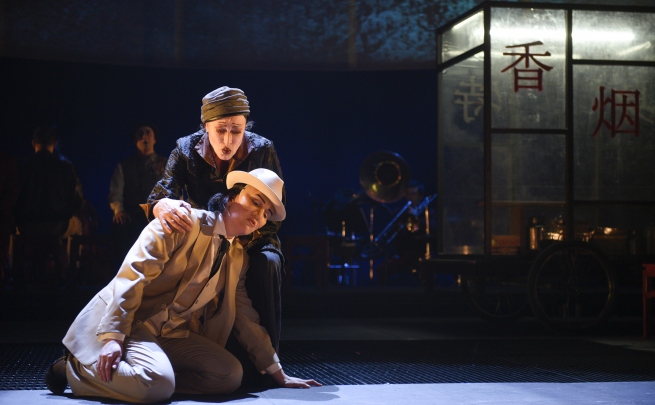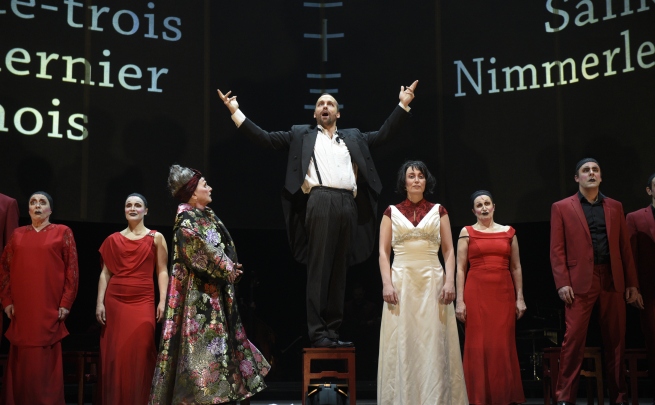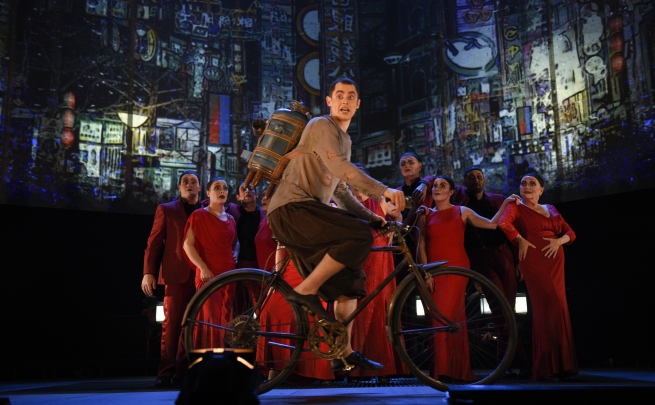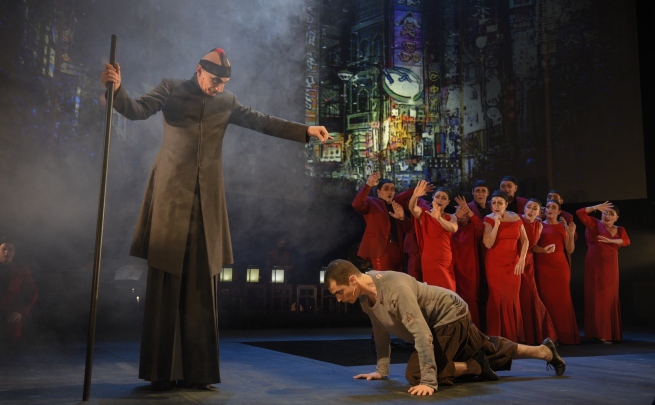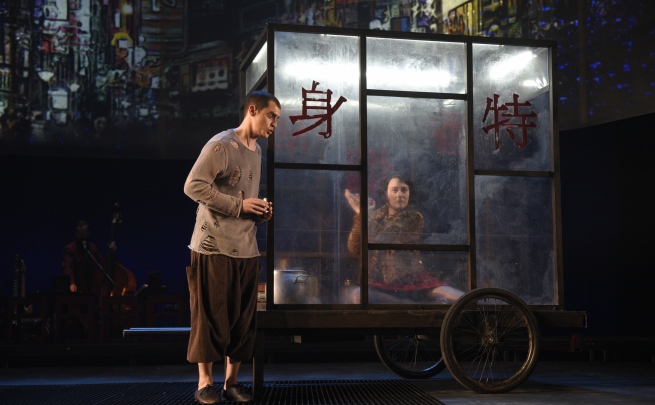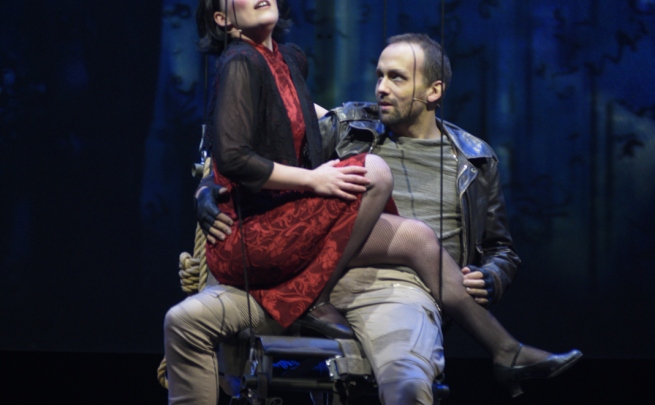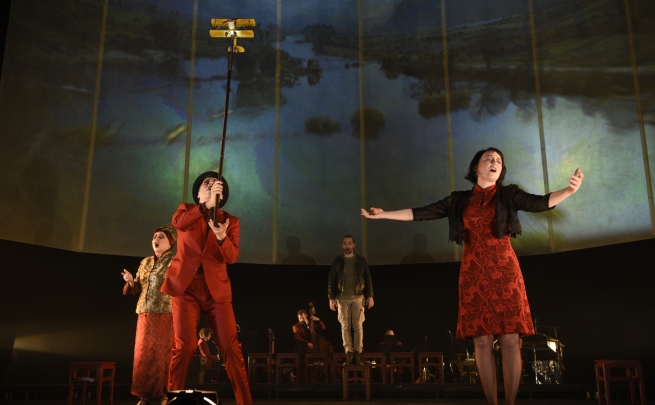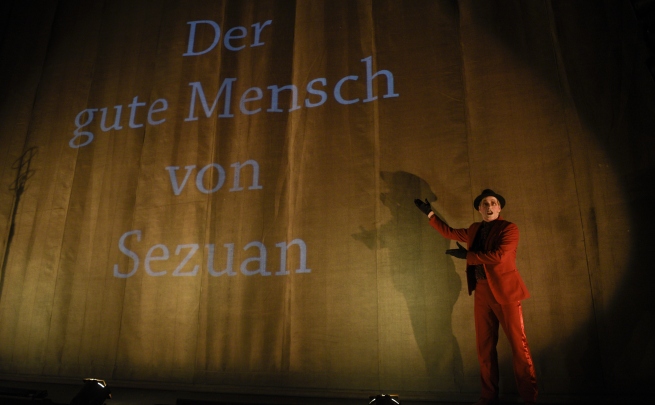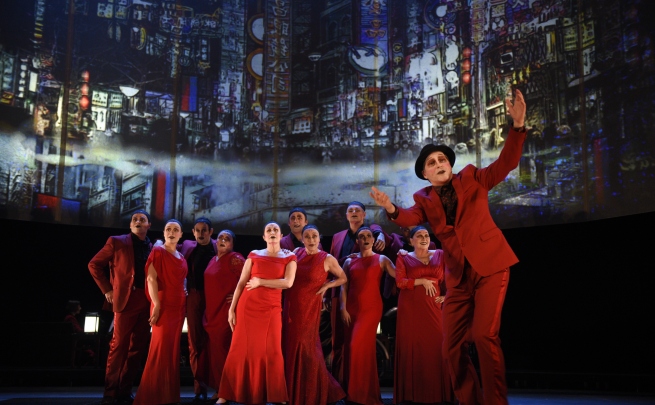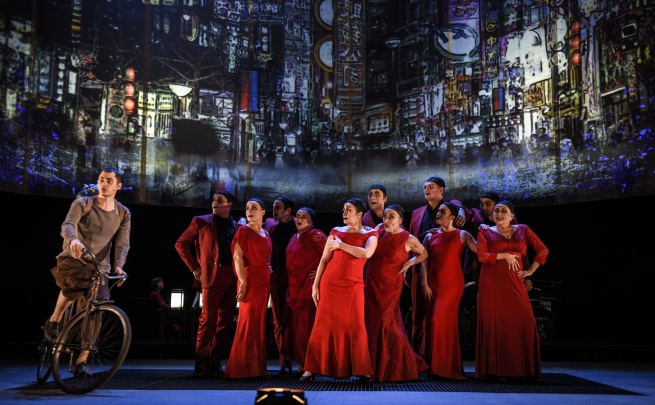 The ancestral gods are travelling through Szechwan, one of China's most isolated provinces. They need a place to stay, and they're looking for a kind soul who will give them shelter. The only person to volunteer is the prostitute Shen Te, and the gods thank her by giving her enough money to open her own tobacco shop. Unfortunately, it doesn't take long for the profiteers to show up and start taking advantage of her generosity! To protect her interests, Shen Te disguises herself as her (fictional) male cousin Shui Ta, a skilled negotiator. A journey of discovery to the core of human mediocrity, a parable of exploitation and the need to change the world, Brecht's La bonne âme du Se-Tchouan reveals glimpses of true goodness, a commodity all too rare in these times of war and crisis. Director Lorraine Pintal is no stranger to Brecht, having previously staged Dans la jungle des villes (In the Jungle of Cities) and Jeanne Dark des abattoirs (Saint Joan of the Stockyards). Anchoring her creative vision in the notion of duality (Shen Te, the generous woman / Shui Ta, the ruthless businessman), Ms. Pintal joins forces with set designer Danièle Lévesque to create a richly textured production where the ambiance of a Berlin cabaret meets the exuberance of modern-day China. On the stages of the TNM and the NAC, a stellar cast of actor–singers—including notably Louise Forestier, France Castel, Jean Maheux and Émile Proulx‑Cloutier—performs Normand Canaq‑Marquis' adaptation of the text, with musical interludes by composer Philippe Brault.
Translated by

Normand Canac-Marquis

With

Isabelle Blais, Philippe Brault, France Castel, Guido Del Fabbro, Vincent Fafard, Louise Forestier, Josianne Hébert, Benoit Landry, Jean Maheux, Jean Marchand, Pascale Montreuil, Daniel Parent, Marie-Eve Pelletier, Émile Proulx-Cloutier, Benoît Rocheleau, Sylvain Scott, Linda Sorgini and Marie Tifo

Music and musical direction

Philippe Brault
Learn More:
| Mon | Tue | Wed | Thu | Fri | Sat | Sun |
| --- | --- | --- | --- | --- | --- | --- |
| | | | | | | |
Publisher and theatrical agent: L'Arche. Original production created in partnership with Paul Dessau. © L'Arche Éditeur
Literal translation: Marie-Élisabeth Morf and Louis Bouchard
Assistant director: Bethzaïda Thomas
Set design: Danièle Lévesque
Costumes: Marc Senécal
Lighting: Erwann Bernard
Video: Lionel Arnould
Choreography: Jocelyne Montpetit
Props: Julie Measroch
Makeup: Jacques-Lee Pelletier
Costumes assistant: Pierre-Luc Boudreau
Voice coach: Monique Fauteux
Hairdressing: Marc-André Lessard
Wigs: Rachel Tremblay
Produced by Théâtre du Nouveau Monde